NEWS
Festival of Abilities - SpeeCh
08.10.2017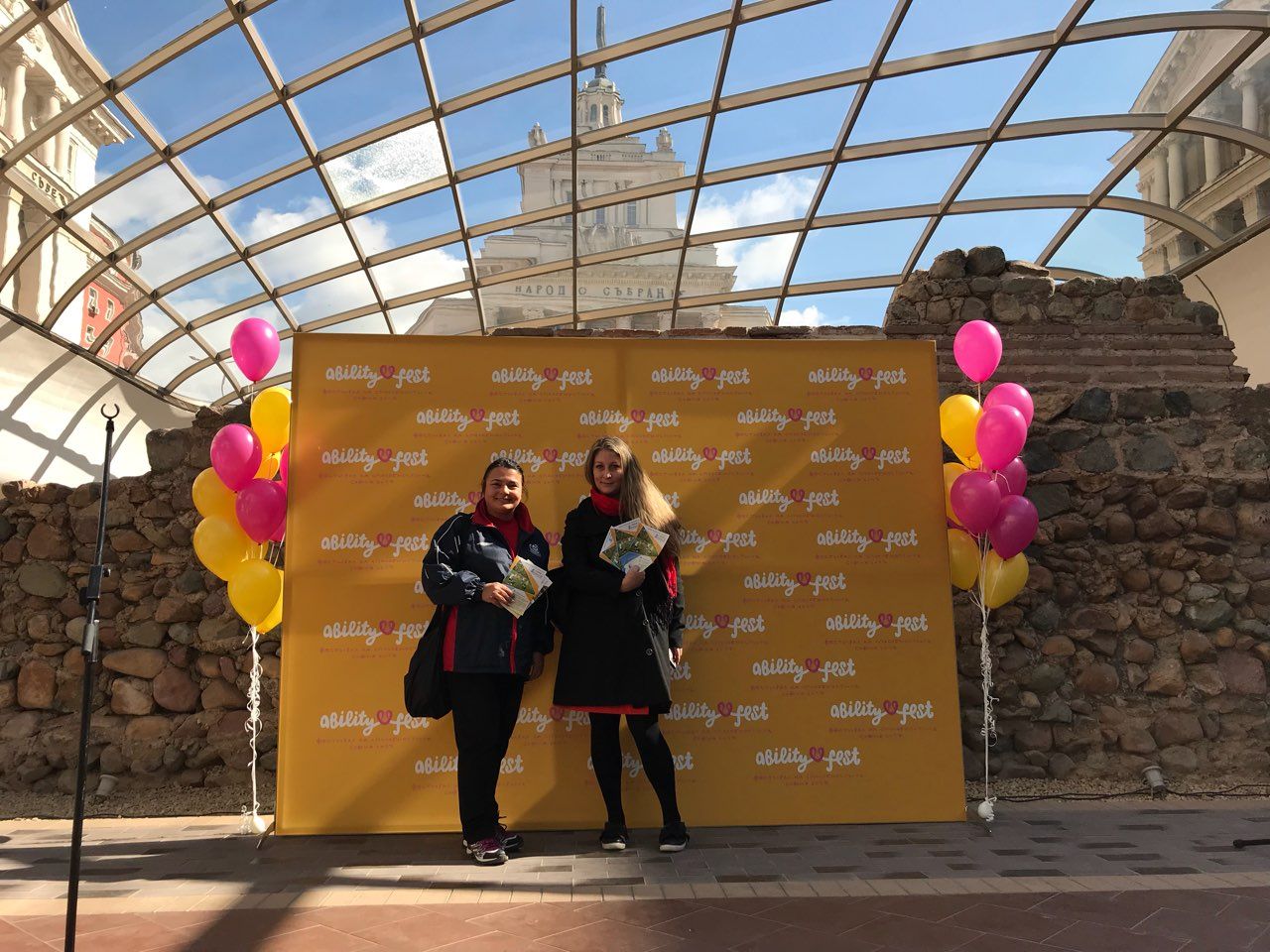 On October 8, the first of its kind Festival of Abilities took place in Sofia. This Sunday, between 11:00 and 17:00, in the metropolitan area of Largo (the Serdika Antiqued Complex at the Serdika subway), Ability Fest Sofia 2017 unfolded as a celebration of skills and differences.
The festival focuses on the abilities of people with different difficulties and aims to provoke empathy through experience.

Festival visitors could test their abilities through specially designed, led by people with difficulty, games, obstacles and labyrinth. They had to deal with various challenges with closed eyes, no words, and with varying degrees of complexity in terms of memory and concentration. For the most devoted were provided surprises and prize draws.

Here are the challenges in Ability Fest Sofia:
Speak with a look - say a sentence without speaking or using your hands - just by using a special device that tracks your eyes.

"Close your eyes and feel" - deal with a series of blindfolded challenges. Without seeing - paint, assemble and recognize smells and textures. And more!

"Step by Step" - mines on a tagged track with blindfolded eyes, teamed by a teammate or a blind volunteer.

"Labyrinth of the mind" - go through a large and complex labyrinth, taking care of the details. You have to go out for a while and answer the questions correctly.

"Memory Cards" - Challenge yourself in this game that will test your memory and concentration.

"Share a Gesture" - Communicate without words. Test how good you are in reading your lips and learn a few phrases in gestural language.

During the festival the visitors also got to know the activities of the Speech project, as Yoanna Dochevska - Chairwoman of ARBS and Stefka Djobova - a psycho-motivational specialist presented the activities that included the creation of 3 integrated sports associations in Italy, Germany and Bulgaria, publication of a manual "Methodologies and Techniques for the Management of Sports Activities related to the Social Inclusion in the Local Communities of People with Psychiatric Diseases" and international and local sports activities aimed at integration.

The festival also demonstrated the skills of people with different difficulties - they led small and larger workshops - with different art techniques and craftsmanship. Making eco-lanterns, jewelry and souvenirs, cards and badges, painting ceramics - these are just a part of Ability Fest Sofia's workshops, which were led by the enthusiasm and genuine joy of young people with various difficulties who generously shared their skills to create and create with all participants of the Festival.
The initiators of the Festival are the Bulgarian Center for Not-for-Profit Law, Bulgarian Association for People with Intellectual Disabilities, Lumos, World of Maria and Buddy with a friend-Bulgaria (Best Buddies Bulgaria).

The event takes place in partnership with the Global Initiative in Psychiatry - Sofia, Synergia, Assistance - Assistive Technologies, Listen and Bulgarian Business Leaders Forum and with the special support of Dextrophobia Rooms.
The Captivity Festival, Sofia 2017, is held under the patronage of Sofia Municipality.

With the support of: Right Rental, Coca-Cola HBC Bulgaria and Parachute-ka.

And with the media support of BNR-Radio Sofia, OFF News, NGO portal, DARIK Radio.