Back2Track
Active 1st of June in Zlatitsa
31.05.2019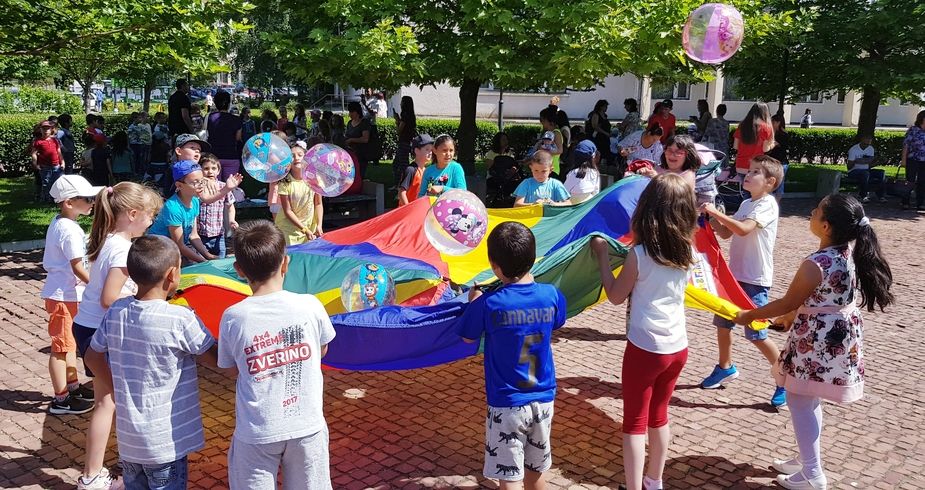 Project:

Back2Track
Place:

In front of "Hristo Smirnenski" Community Center, Zlatitsa
Date:

31.05.2019
Time:

10:00
Attendance:

150 children
Organizer:

Youth Policy Advisory Council - Zlatitsa and Zlatitsa Municipality
In connection with 01 June - Children's Day the Bulgarian sports development association, the Athletics Club "Darko Team" and the Association of Bulgarians suffering from asthma (ABBA) held a smiling children's holiday for the children of Zlatitsa. During the event, the kids enjoyed a lot of fun games and competitions, music and dancing, suited to the different ages of the children. The event was organized by the Advisory Council for Youth Policy - Zlatitsa and the municipality of Zlatitsa and was attended by two kindergartens and the school in the town.

During the event, participants were introduced to the activities of the Back2Track project, which is coordinated by the Bulgarian sports development association, which aims to analyze the differences and similarities that sports clubs have in their approach to professional and mass sports, as well as in an innovative approach to involving disadvantaged children in sports and physical activity. The project aims to find a way to build practical skills and knowledge in participating organizations on how to manage mass sports programs, along with sports programs for professional athletes. In May 2019, Bulgaria hosted a children's track and field event with children from Croatia and Belgium, and the main organizer of the event was the KLASA Athletics Club, a partner in the Back2Track project co-funded by the Erasmus+ program. Participants also received information on the HEalth Practices for Own Self-Improvement (HEPOSI) project, which envisages collaboration between non-governmental organizations in Europe and Latin America aimed at addressing the challenge of promoting physical activity and eating habits among young people through non-formal education methods.