HIGH-LEVEL #GOODGOVERNANCESPORT INTERNATIONAL CONFERENCE WAS HELD IN SOFIA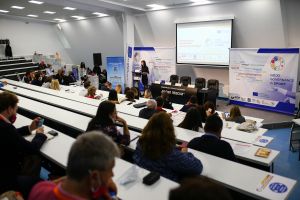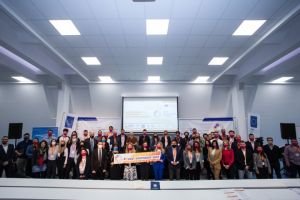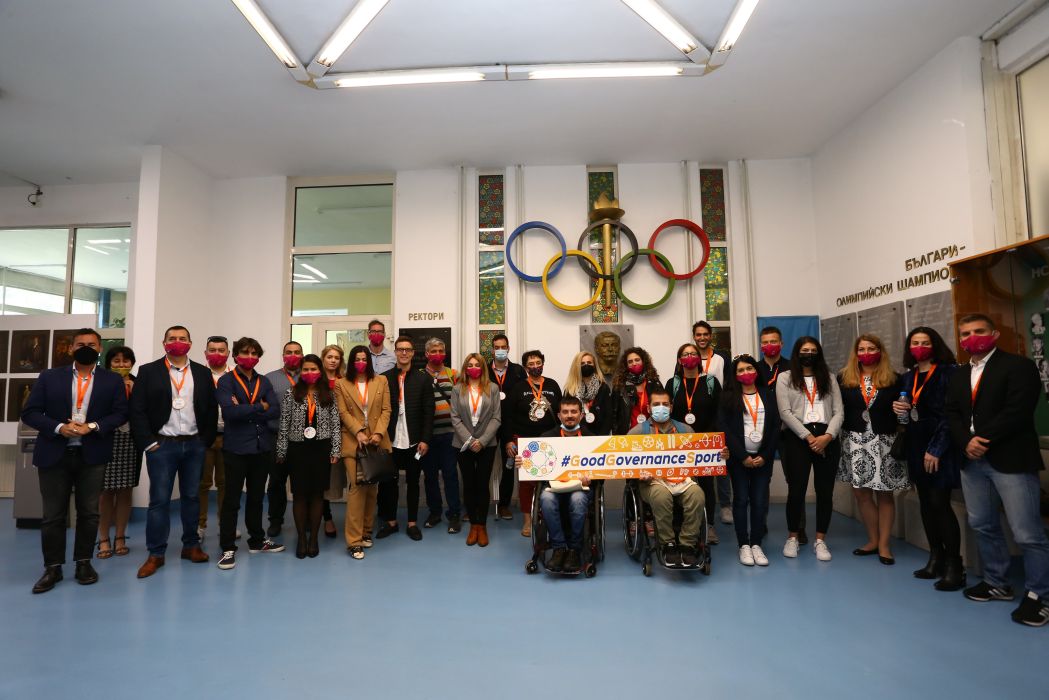 04.06.2021
On the 4th of June, 2021, in Sofia, Bulgaria, the International conference Good Governance in Sport was held, bringing together high-level representatives from 6 continents, sport experts and stake-holders, the conference shed light on some very important issues regarding good governance in the sport sector. More particularly: the European perspective of integrity in sport, good governance prac-tices and inclusiveness in sport governance, challenges and perspectives of good governance in sport at European level, and many more topics were presented in the National Sports Academy "Vasil Lev-ski''


The conference was opened with a keynote speech by the European Commissioner for Innovation, Research, Culture, Education and Youth: Maria Gabriel, and her thoughts on the European perspective of integrity in sport. Followed by the Bulgarian Minister of Sport, the Vice Rector for Science and Inter-national Activities of the National Sports Academy and the director of Erasmus+ National agency, the conference brought together some of the brightest minds in the field aiming to empower the audi-ence to have a better understanding of the current challenges and ways to improve our reality for future endeavors regarding the sport sector. Of course, this event could not have happened without the possibilities presented by the Erasmus+ Sport program that was presented as well to the confer-ence participants by the Head of Sport Unit, Education, Audiovisual and Culture Executive Agency - Yves Le Lostecque.

In the international conference, devoted to good governance in sport took part more than 150 partici-pants from 36 countries and the valuable speakers that shared their knowhow was: Jean Gracia, Euro-pean Athletics; Christo Velkov, Special Olympics Europe Eurasia; prof. Vassil Girginov, European Associ-ation for Sport Management; Zsófia Rácz, Deputy State Secretary for Youth Affairs, Hungary; Viktoria Slavkova, Ministry of youth and sport, Bulgaria.

The Good Governance in Sport project is coordinated by Bulgarian Sports Development Association for a period of 30 months and aims to provide analyzes and concrete tools for improvement of the man-agement processes in the field of sport. Co-funded by the Erasmus+ Program of the European Com-mission, the project is a collaborative partnership of 7 countries which has been in function since 01/01/2018. #GoodGovernanceSport project aims to find a way to analyze, collect and promote good practices for appropriate visibility of decisions made, responsible bodies and transparency of sports organizations in Europe and partner countries.

When we talk about different national sport structures, there is great diversity which the EU addresses and aims to strengthen the organization of sport in Europe. That is why, efforts are being made to try and raise governance standards in the sports sector, specifically around the principles of democracy, transparency, accountability in decision-making and inclusiveness in the representation of interested stakeholders. There is also an online free access training platform for good governance which is availa-ble within the initiative and includes the following aspects:
• What is good governance in sports;
• What are the principles of good governance in sports;
• Recommendations for online presence of a sports organization;
• Are human resources important for the transparency of sports organizations;
• Does the transparency of sports organizations include financial aspects;
• Integrity of a sports organization in an online environment;
• Have you considered online accessibility?

The platform is available at: https://www.eusport.org/goodgovernance/courses. Upon successful completion of the training and passing the test, a certificate is generated, which you can download from the platform. #GoodGovernanceSport initiative is supported by the Erasmus+ Programme of the European Union.