NEWS
75th anniversary of NSA Vasil Levski
03.12.2017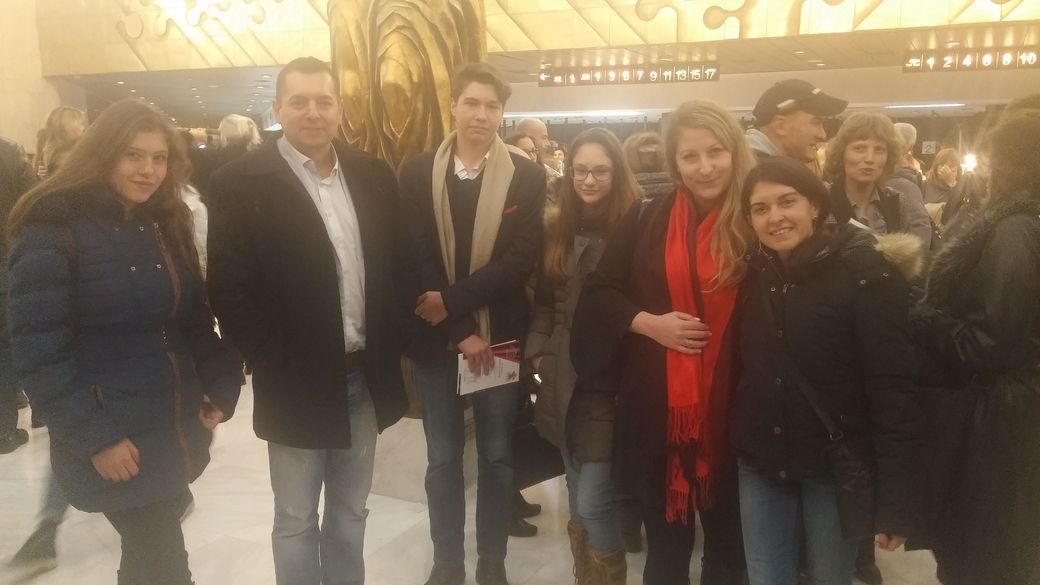 Emotional ceremony and breathtaking spectacle marked the official start of Sofia - European Capital of Sports initiative on December the 2nd. Hall 1 of the National Palace of Culture in the capital was too small to gather all of those who were wishing to witness the historic events culminating in the celebration of the 75th anniversary of the National Sports Academy "Vasil Levski".
The show "Grow, but don't age", with which the National Sports Academy "Vasil Levski" celebrated its 75th anniversary, became a celebration for the whole sports community. The sport show officially launched the initiative "Sofia - European Capital of Sport 2018" and was organized jointly with the Sofia-based Foundation and Sofia Municipality.

Over 500 students and external participants, including many NSA graduates, created the unique atmosphere of the most prominent scene of the National Palace of Culture - Hall 1. The creative team of Prof. Kiril Andonov, Emil Videv, Ass. Biser Grigorov, Radostina Marinova, Mladen Petrov and Svila Velichkova surprised and fascinated the audience with non-standard stage decisions, elegant humor and infectious emotionality. The authors successfully presented the complicated transition in the most important historical epochs since our birth as a nation, the emergence of sports, the emergence of the Yunashko movement, the foundation of sports societies to reach the modern sports represented in attractive group demonstrations.

With a skillful creative approach, the spectacle revealed the social significance of sport and its leading role in many socially beneficial activities such as mountain and water rescue, security and security, etc. that expand the standard view of sports as a hobby and enjoyable leisure activity. The attention of the audience has been successfully focused on the philosophy of motor culture, the deep meaning of physical activity, and the role of sport in spiritual growth, social integration and teamwork that drive civil society to its ascendant and sustainable development. And this thought reached the hearts of people, so in their eyes there was softness, warmth and tears.

The beauty and the aesthetics of the movement, the unparalleled energy charge that the sport brings to the audience electrified the audience and prepared it for the climax - the emergence of a scene of the Bulgarian sports elite. Olympic, world and European champions, who have brought Bulgaria's glorification around the world, have been greeted with stormy applause. An expression of respect for every name from the uninterrupted list of Bulgarian champions, for all of them, who gave their invaluable contribution to the sporting fame of our country - added value to the international authority of Bulgaria.

The event was attended by two young sports development ambassadors - Musalina Dzhalil and Nikola Zdravkov, who enjoyed the sport and entertainment program in the presence of the board members- Joanna Dochevska, Ivaylo Zdravkov, Konstantin Zankov, Kalinka Gudarovska.