International volunteers support the Badminton Championship with participants from 37 countries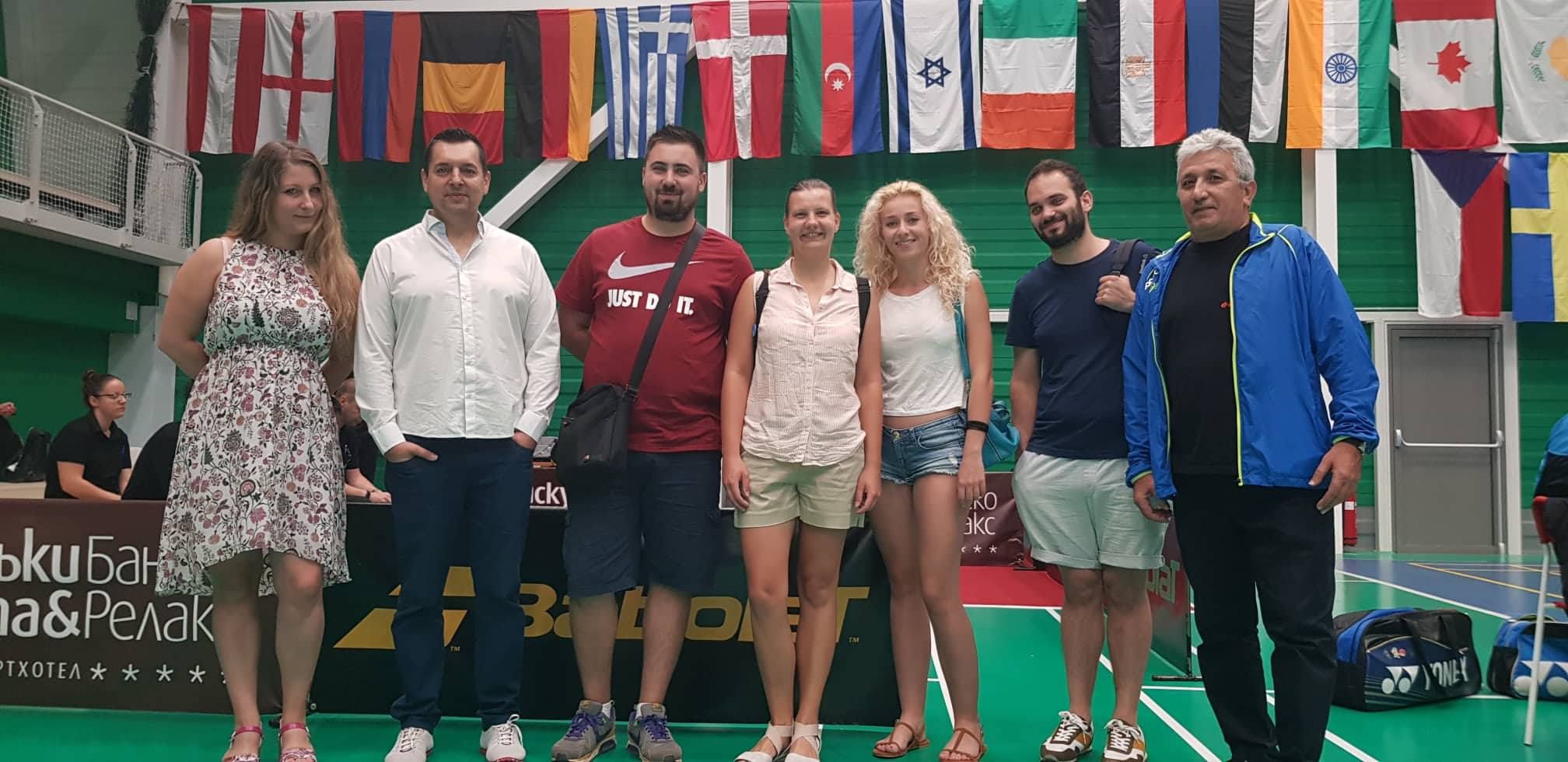 13.08.2018
Eurasia Bulgarian Open Badminton Championships 2018 is the biggest international badminton competition in Bulgaria. It is of the International Series class and has a prize pool of $ 10,000. This competition is attended by top athletes from Europe and the world, as well as Bulgarian stars such as Stoevi sisters, Maria Mitsova, Daniel Nikolov, Ivan Panev, Ivan Rusev, Peyo Boychinov, Petya Nedelcheva and others. More than 280 contestants from 37 countries take part in the international sports event, which is taking place in Europe Badminton Hall, held until 16 August 2018, and the event is free of charge for citizens.


Four international volunteers took part in the organization of the championship, which "Bulgarian sports development association" hosted in Sofia in the period 11/08 - 08/10/2018, and their stay in Bulgaria was co-financed under the project "YouthUP, SportUP " through the Erasmus+ Program. Two participants from Bosnia and Herzegovina and one participant from Portugal and Slovakia - 1 participant from every country will support the activities of BSDA and will hold 2 seminars during the EVS period that will familiarize the local community with EVS as an instrument to acquire skills and knowledge.

EVS volunteers we were looking for are youth/social workers/Sport coaches/PA teachers/Education teachers or youth leaders active within their organization and specialists who already have experience in youth work and sport activities, but wants to increase their practical skills and at the same time to share experience. The EVS volunteers we were looking for are: young people 18 – 30 years old, with different background and experience that are interested in the topic of sports development and are motivated to develop their competences in inter-cultural dialogue and Sport.

Skills to be developed/improved: Ability to interact with different cultures and environments and to communicate in a foreign language; building awareness about participation and involvement in local volunteer activities; actively participating in society; increasing self-confidence and responsibility; learning the real work behind an organization of events, workshops and courses; turning ideas into action through planning, organization and management; ability to solve problems and conflicts in a group; learning to work in teams, learning the process of how is working the EU.