BSDA is partner in Winter Sport is Coming project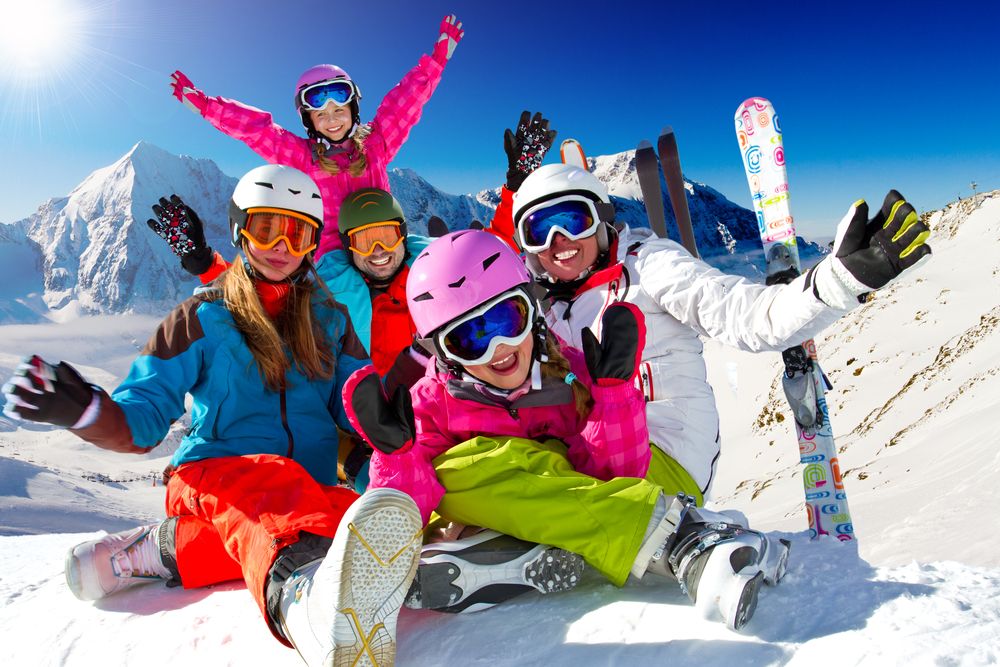 18.12.2018
Project "Winter Sport is Coming" aims to promote winter sports not only as physical activity, but also as educational tool to support social inclusion, intercultural dialogue and European citizenship among young people from different backgrounds by development and implementation of "Winter Sports Program". From long-term perspective, aim of the project is to increase participation of young people in Winter Sports and create model of camp that will include elements of non-formal education methods and can be implemented by other sport organizations in the future.


The project was developed by partnership of 3 NGOs from Slovakia (ADEL), Italy (Mine Vaganti), Bulgaria (Bulgarian Sports Development Association) and Ski Club Rijeka from Croatia. Composed consortium presents innovative aspect of the project due cooperation of organizations experienced in the educational use of sport and by sport club itself. Therefore project provides synergy between Winter Sport practice and non-formal education (with a specific focus on the educational use of sport).
There will be several activities and meetings during next 2 years:

1. identification and selection of trainers and winter sports athletes who will participate in the meetings and contribute to preparation and implementation of "Winter Sports Program". Selection can be made internally by partner organizations or through open call.
2. kick-off meeting in Bratislava, Slovakia (first half of April 2019). Exact dates will be decided together by partners through doodle form. It will be 3 or 4 days (first day arrival in the evening, dinner; second day – meeting, introduction and discussion about project and partners tasks; third day – departure or possibility to travel to mountains area and explore skiing possibilities in Slovakia). There should be 3 people per country (project manager, trainer and winter sport athlete).
3. research on existing national and European Winter Sports good practices (April – June 2019). Research aims at collecting and assessing existing practices, extracting the most effective aspects and provides the grounds for the development of the "Winter Sports Program" by integrating non-formal education in practising winter sports. Research will be performed by national work-groups appointed by each partner organization - project manager, trainers and winter sport athletes. Each national work-group will produce after report wherein identified good practices will be analysed - its strengths, weaknesses and opportunities for future use. Report will be closed by a summative section outlining a list of guidelines for the development of the program. Final version of the report will be produced by July 2019 in English and translated in the national languages of partners.
4. selection of youngsters for winter sports program and their preparation (August – September 2019)
5. co-design/development of Winter Sports Program by trainers and athletes (October – December 2019). There will be several meetings of athletes and trainers on local level in each country in order to discuss the methods and principles of non-formal education tools based on Winter Sports and develop program proposal and its activities.
6. mid-term meeting in Sardinia in December 2019 (3 working days). The aim of the meeting is evaluation of the research and program proposals done by partners, exchange views and ideas regarding planning winter sports programme. There should be 4 people per country on the meeting (project manager, 3 trainers or winter sport athletes).
7. Winter Sports Program implementation in each country (January or February 2020) involving 10 young people aged between 18 – 25 (5 of them should be locals and 5 with fewer opportunities/from disadvantaged background – e.g. migrants, unemployed, coming from poor or rural areas). There will be various winter sports implemented – e.g. skiing, snowboarding, sledding, hockey or curling) combined with non-formal education. The total duration of the program will be 30 hours, divided into 5 days (+ 1 day arrival, 1 day departure).
There will be various aspects of the program – team-building activities, introduction about Winter Sports and non-formal education; Outdoor Winter Sports practice, Exploring the Educational Dimension of Winter Sport, Cultural Sharing Session, Winter Sport Contest, Final Evaluation. The focus of the program will be to foster young people's attitude and motivation to take part in Winter Sports and at the same time explore the educational dimension of Winter Sports, e.g.:
Social Inclusion: winter sports as catalyst of inclusive practices inspired to the positive values of sport practice (fair-play, equality, respectful cooperation, teamwork).

Personal Development: acquisition of knowledge, competences and skills (soft as well as transversal) supporting the personal development and fulfilment of the youth both in life and in society (employability, education, participation).

Intercultural Dialogue: foster mutual knowledge, positive interaction and cooperation among young people from different backgrounds in order to tackle prejudices, discrimination or racism phenomena.

8. Preparation of the Final report (March – April 2020) that will present the project as well as the methodologies used. The work-group of athletes and trainers in each partner country will describe the activities implemented during the Winter Sport Program, its achievements, evaluation and feedback received from young people. It will provide other interested NGOs or sport clubs with best practices/model for development of the future similar programs. The final version of the report will be ready by mid-May 2020 and will be translated also in national languages.
9. Final Evaluation meeting in Bulgaria in October 2020 (2 days) in order to assess guide and discuss about future ideas and projects. There should be 3 representatives on the meeting – 1 project manager, 1 trainer and 1 Winter Sport Athlete.
DESIRED IMPACT OF THE PROJECT ON VARIOUS STAKEHOLDERS INVOLVED:
Impact on young people taking part in the project will be the following:
Knowledge about various Winter Sports.
Improved physical fitness and participation in physical activity, particularly in Winter Sports.
Increased attitudes of tolerance, intercultural dialogue and relational skills.
Acquisition of soft skills and transversal skills (flexibility, entrepreneurial sense and initiative, goal-oriented thinking, planning, teamwork) enhancing individual social inclusion and success in all the dimension of life (personal as well as social).
Increased educational success and prospects of employability.
Impact on Water Sports Athletes and Organizations will be the following:
Knowledge and skills on researching best practices in Winter Sports.
Knowledge of non-formal education methods and competences in using them in combination with Sports.
Skills and experience in implementing educational activities with young people through the use of Sports.
Contacts with NGOs working in the field of sport and non-formal education.
Motivation and capacities to take part in further initiatives.
Project is co-funded by ErasmusPlus Sport chapter of the European Union.