BSDA is partner in PARAdig project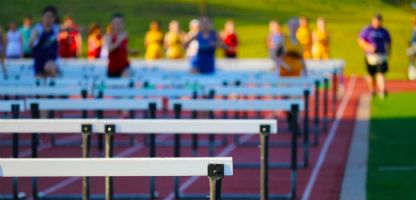 04.10.2019
For athletes in EU member states is still a vivid challenge to combine their sports training, events and competitions with their need to receive an adequate education with a view to developing a sports career-end strategy for their subsequent employment, something informed by the EU Guidelines on Dual Careers of Athletes. With the greater focus on inclusion of people with a disability to take up sports (originally inspired by the hard-won success of the Paralympics) and the improvements to accessibility and the design of sports facilities, there are ever greater numbers of people with disabilities taking up sports, and becoming great athletes in the field. These athletes face the same problem of timetabling their dual pursuits, but they have several additional obstacles to deal with (expand), in the process of training and in the process of getting prepared for employment. We believe that a new generation of "hybrid" mentor/trainers needs to be invested in, as part of the vision described under the Disability Strategy to Europe 2020.



There are roughly 80 million people in the EU member states that have some kind of disability; they divide into two categories:
• Definition 1: Those persons having a basic activity difficulty (such as sight, hearing, walking, communicating);
• Definition 2: Those persons limited in work activity because of a longstanding health problem and/or a basic activity difficulty

With PARAdig /Dual-Track Careers for Para-Athletes/ project the delivery team will primarily be dealing with Definition 1 and will apply this definition to people who despite their disability have, like the Paralympic athletes, had the "courage, determination, inspiration and sense of equality" to break through any supposed limits and achieved high performance as athletes. This project will focus on a beginning-to-end process of mapping and tracking potential athletes who happen to have a disability to identify the parties who first notice their potential, who work on capacity building, who refer a candidate to local training centres, all the way to what happens after their athletic career is over and they need to start the process of integration and insertion into an employment.

In the frame of the project will be developed entrepreneurship programs, as a form of self-employment. Those programs will include different stages, starting from (1) Finding out the athlete's own interests/passion and transforming it into (2) business idea; (3) how to set up a company; (4) how to find sponsors and how to pitch the idea - e.g. how to use their disability as an asset; (5) motivation; (6) leadership. Will be created also practical guidelines for Sport organisations (clubs, federations, Paralympic committees, educational institutions, sport NGOs, etc.) on how to apply the European Guidelines and Recommendations within their everyday work and within the short and long term strategies planning and Awareness Raising and Public Dissemination via Film and Stories.

Project PARAdig is co-funded by ErasmusPlus Programme of the European Union.