#BeActive International Day of Persons with Disabilities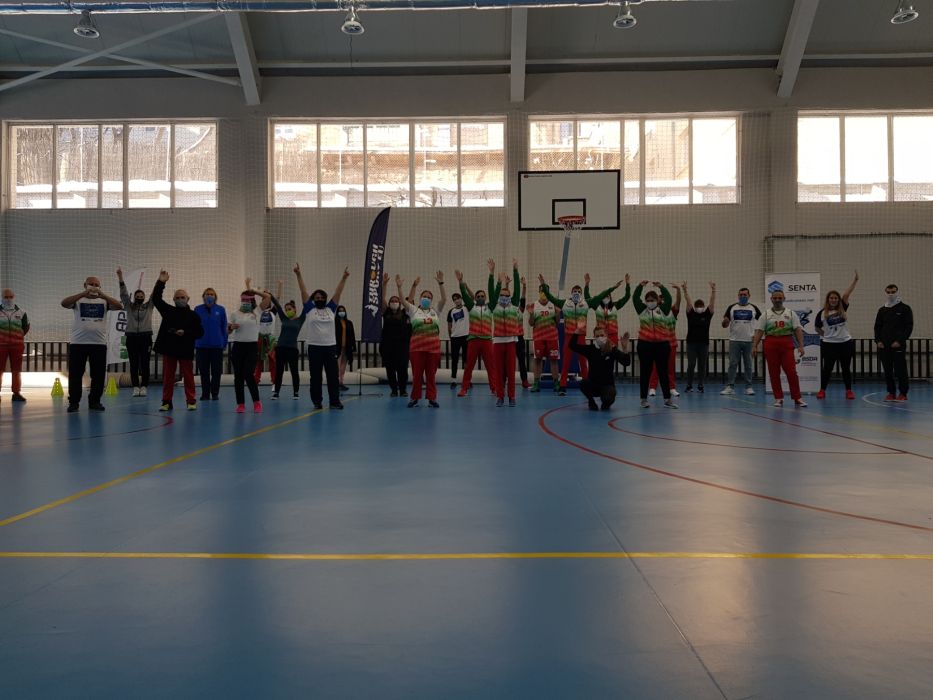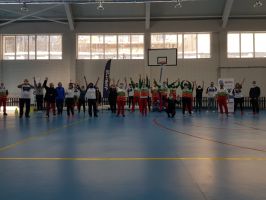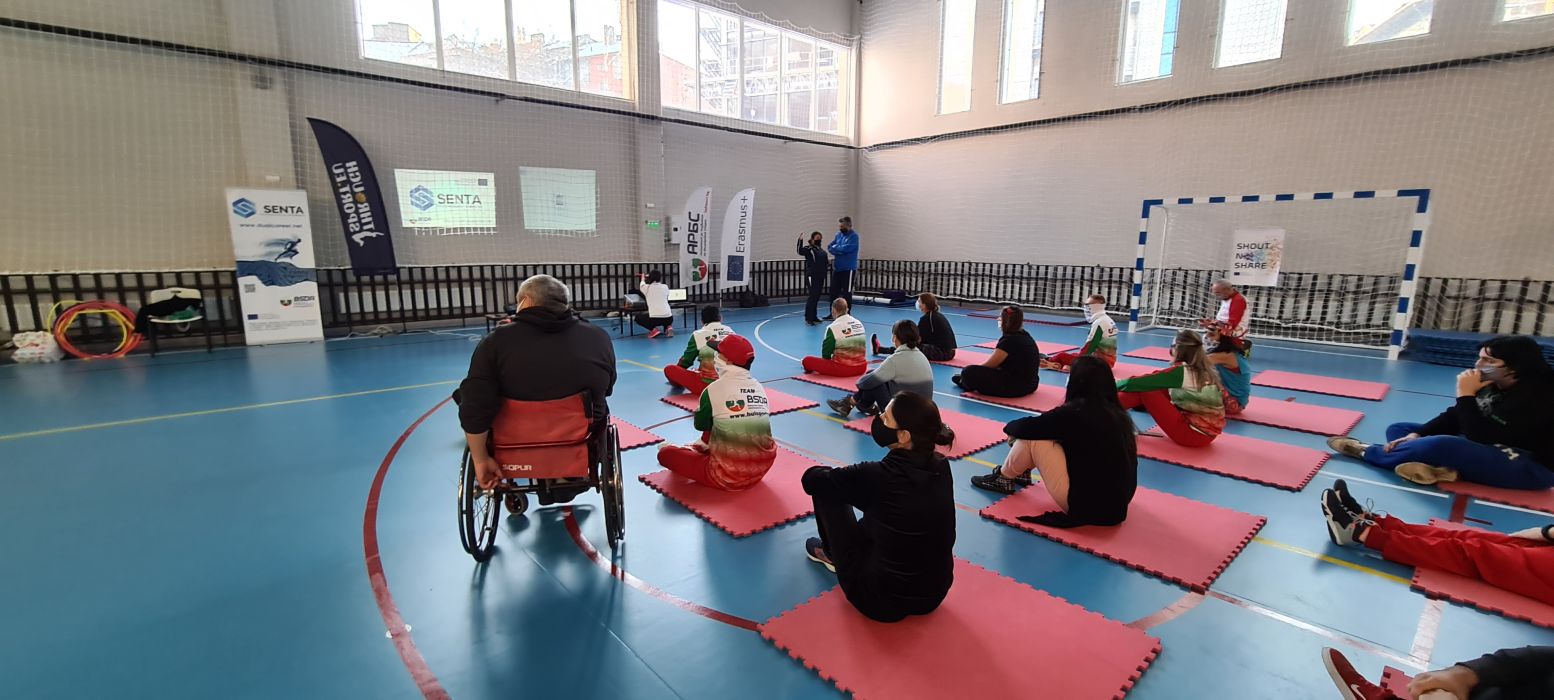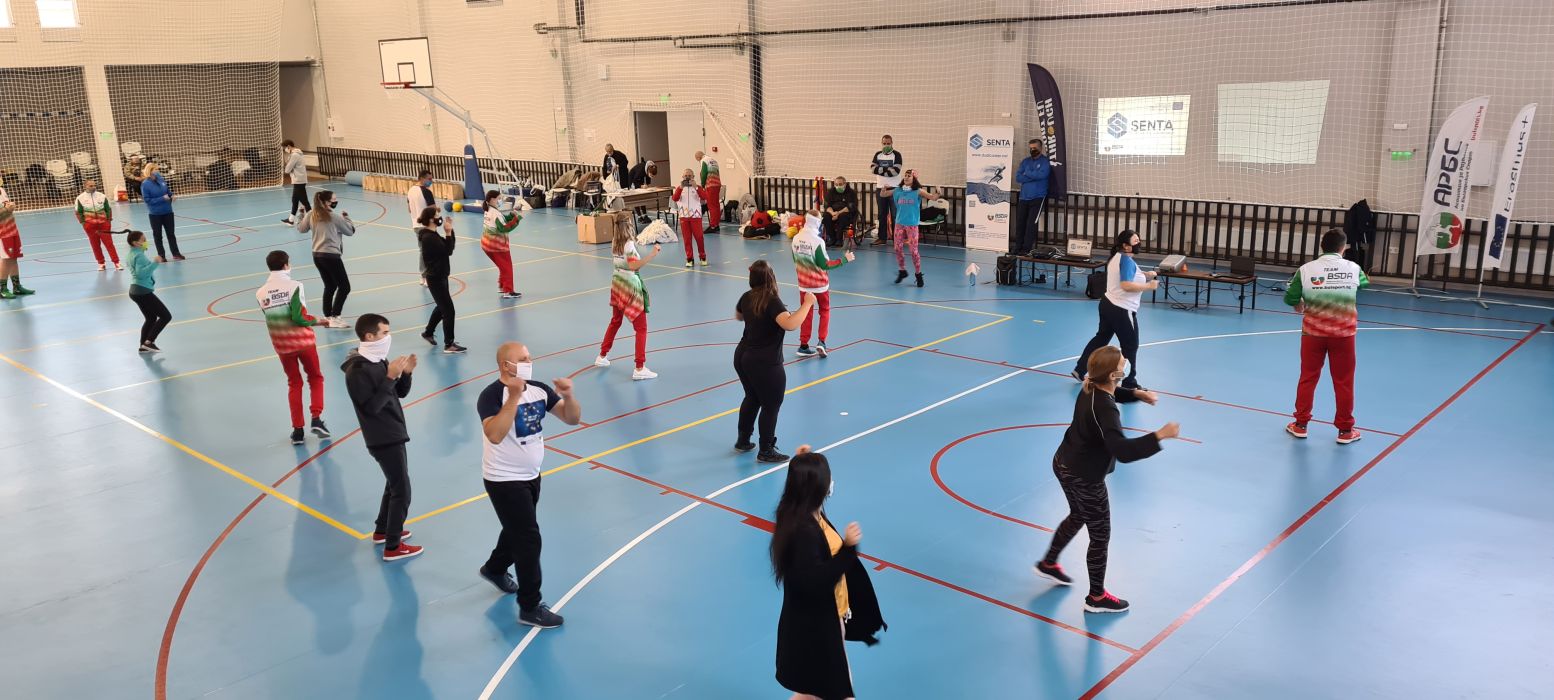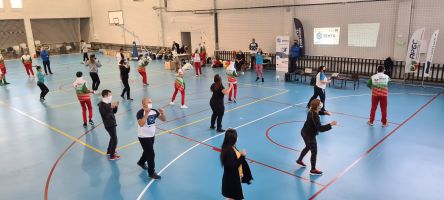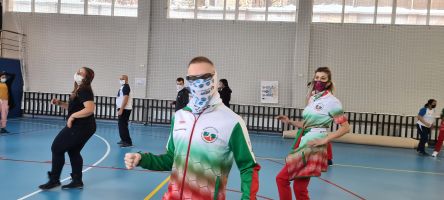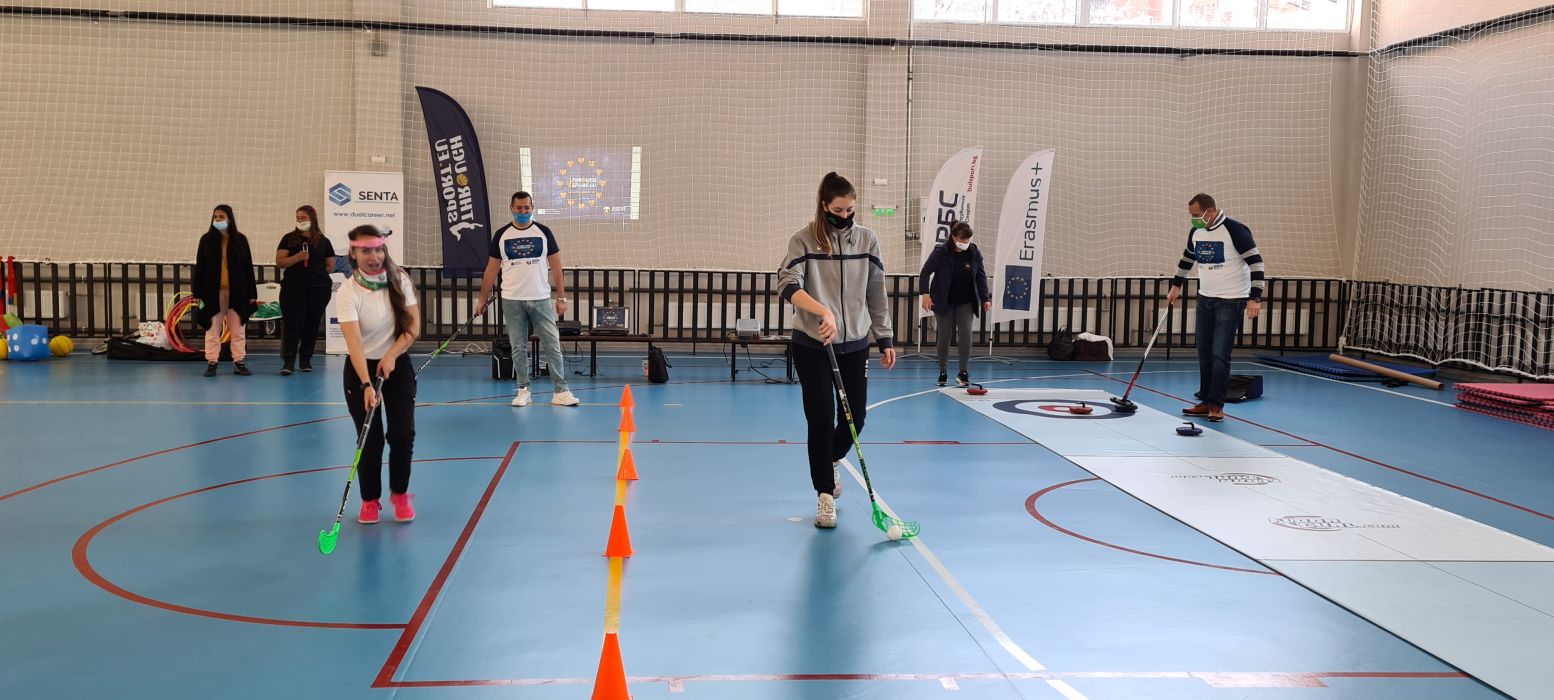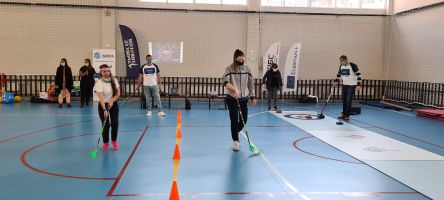 03.12.2020
On December 3, 2020, in the renovated sports hall in the building "Gurguliat" of the National Sports Academy "Vasil Levski" was held a sports training, in which people with and without disabilities celebrated the International Day of Persons with Disabilities in an active environment.


The training has started on behalf of Prof. Nikolay Izov, Rector of NSA "Vasil Levski", with an welcoming by Assoc. Prof. Yordan Donev, Head of the Department of Water Sports. The participants were also greeted by Sultanka Petrova, Deputy Minister of Labor and Social Policy, who congratulated them on making their lives full and joyful with effort and perseverance. Good cooperation between state, local government and non-governmental organizations is important for people with disabilities to benefit themselves and society. Ms. Petrova ended with an inspiring message: "Let's walk this path together, with positivism."

Elements of basketball, floor hockey, bocce and curling, as well as interactive educational games were included in the training. The sports activities were held in compliance with all anti-epidemic measures, and the public and persons under 18 years of age were not allowed. The training was organized by Bulgarian Sports Development Association and experts in the sector of "Adapted Physical Activity and Sports" at NSA "Vasil Levski".
Participants also received useful information about the online training platform "SENTA", which promotes education in and through sports, with special emphasis on the development of entrepreneurial skills. Opportunity for free online training is now available at: https://portal.dualcareer.net / and it includes interactive modules for social entrepreneurship in the field of sports. Participants in the training also received information and materials from the Youth.Sport.Inclusion project, which promotes and develops the role of sport in empowering young people to build more inclusive and democratic communities by sharing and disseminating sports practices and physical education, with practices available on the platform: www.throughsport.eu.
Both initiatives are co-financed by the European Union's Erasmus + program, which is undoubtedly one of the most successful European instruments for positive change. The participants were also acquainted with the project "Shout and Share: raising awareness of youth para-sports", in which NSA "Vasil Levski" is a partner. The participants in the event enjoyed a wonderful catering prepared by the users of the social enterprise "Maria's World", in which people with intellectual disabilities get the opportunity to acquire social and labour skills.