BSDA is partner in SPORT & NFE - A pathway to community development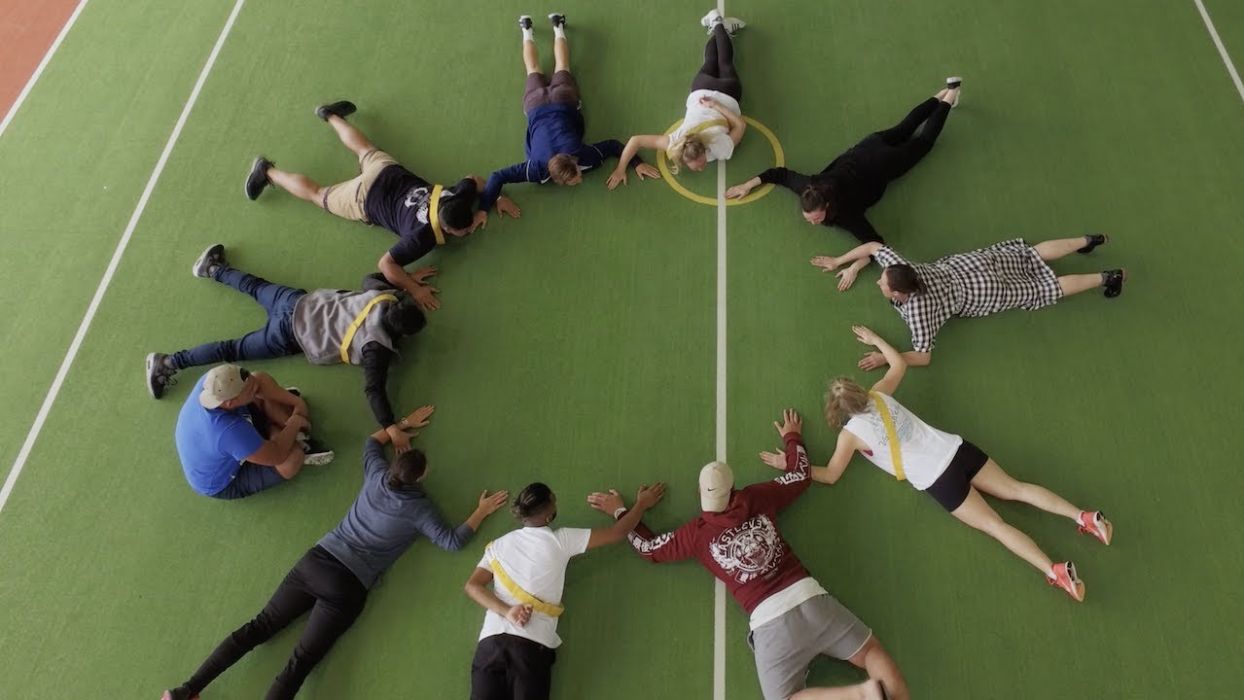 16.12.2020
"SPORT & NFE - A pathway to community development" is a project that seeks to identify and overcome obstacles and challenges related to e stagnating tendency of lack of participation in, equal access to sport for all, as well about the stagnating interest in the importance of health-enhancing physical activity in Europe. The duration of the project is 24 months, and it involves 7 partner organizations from six European countries - Bulgaria, Germany, Italy, Poland, Portugal and Spain.


After observing the official data and statistics since years, the project idea has been born and developed in accordance with the real needs of the sport, educational and NGO sectors, which has been detected. Moreover, problems related to equal opportunities for involvement in sports for all movements have been identified as priorities to be tackled. The Erasmus+ Program offers various opportunities in regards of competences improvement and development via non formal educational methods. Nevertheless, those opportunities seem to be underexplored in several countries. This is the main reason of why the current project idea has been born. The partnership will aim at offering and exchanging expertise in terms of creation of empowering environment for building up competences of sport sector figures (sport coaches, trainers, and PE teachers) in using non formal educational methodologies, in view of applying appropriately the Education through sport methodology based on such methods. Thus, the partnership will seek to provoke a long term impact for securing positive outcomes for all target groups to be reached.
The current project aims at creating PE teacher/ sport staff-centered empowering environment for enabling them to understand the NFE concept and therefore to make them be more competent and secure while applying the ETS methodology. Therefore, the project seeks to offer to target groups the opportunity to undergo non formal education trainings using sport as a tool for education. The project will serve to bridge the formal education, NGO and sport sectors, contributing to the creation of long term multi-level cross-sectorial networking and cooperation.

The following project objectives have been specified in view of bringing positive solutions to the described situation:
• To build up competences of sport coaches, PE teachers and sport staff to become leaders of ETS and NFE projects, so as to create strategies that promote non formal education and ETS methodologies as a complementary educational path in order to boost participation in sports and learning of young people;
• To foster cooperation exchange of knowledge and capacity development in the field of education, training and sport sectors, between schools, sport clubs and NGO entities;
• To create and reinforce synergies between sport, formal and non-formal educational sectors, so as to set up a favoring environment for cross-sectorial cooperation in view of enhancing participation and equal opportunities in sports for all;
• To provide sport entities and schools with guidance and tools for designing, implementing and leading educational activities using sport as mail working tool for education, in view of building up strategic setting for developing education through sport (ETS) methodology as official working approach for some of them;
• To create conditions and support the development of cross-sectorial networking on EU level thus set up a space for creation of new ETS practice opportunities and their accessibility for all interested users and target groups;
• To encourage the development of a multilevel cross-sectorial system that concretely fosters learning through other than formal educational and strictly sport means and especially through direct involvement in practical assignments of the ETS methodology through the project activities.

Expected results
The project is expected to bring the following potential outcomes. They could be separated into 2 categories – tangible and intangible results.
Tangible
• A number of sport coaches, PE teachers and sport sector professional figures trained and equipped with competences, able to use non formal education and specifically the ETS methodology in view of operating properly with such expertise within their organizations and local communities;
• A number of non-formal educators trained and ready to apply the TES methodology in their daily work with young people and learners;
• A range of best practices of using sport and physical activity as tools for education and a way for achieving social transformations will be shared and exchanged;
• Training module on NFE for sport and educational institutions, integrating the ETS Methodology, developed as an interactive Educational Resource to be used by all target groups interested to develop their competences in this field;
• Handbook/toolbox with range of new ETS methods developed by trained practitioners with the help of an experienced team of experts in the field;
• An extended international network of professionals able to use the ETS Methodology all around Europe and the world;
• Large dissemination campaign including diverse kind of materials in view of ensuring strong visibility of the achieved results and the general promotion of Non formal education and ETS methodological approach across Europe;
• A strategic cross - sectorial cooperation between stakeholders in the sport and nonprofit sectors in Europe.
Intangible
All intangible outcomes will be achieved through local work, public events, regular activities of the partner organization, as well as the dissemination campaign and local workshops, included in the project.
• Increased working capacity of the involved organizations by training sport sector practitioners, presentation of practical examples and tailor-made learning solutions for using non formal education and Education through sport (ETS) methodology;
• Enriched activities of partners and associated stakeholders in terms of using sport for educational purposes by acquiring solid expertise in this field;
• Quality framework for using ETS methodology in the daily work with target groups at EU level;
• Quality educational resources on NFE and ETS aiming to reach a large number of European sport sector professionals and serve the purpose of impact the participating local communities for practicing sport in a positive way;
• Quality standard framework for involving staff members in new activity schemes through learning of new educational methodologies;
• International strategic collaboration for increasing the recognition of sport as an educational tool for NGO workers and the benefits which it brings for society will be better recognized;
• Better expertise and competency of partners to support the development of NFE and sport sectors thanks to exchange of best practices which will be operated;
• Strengthened collaborations at EU level with organizations operating in sports, education and training fields.

The project "SPORT & NFE – A PATHWAY TO COMMUNITY DEVELOPMENT" is co-financed by the Erasmus + Sport program of the European Union.