ESVOL dissemination event was held in Sofia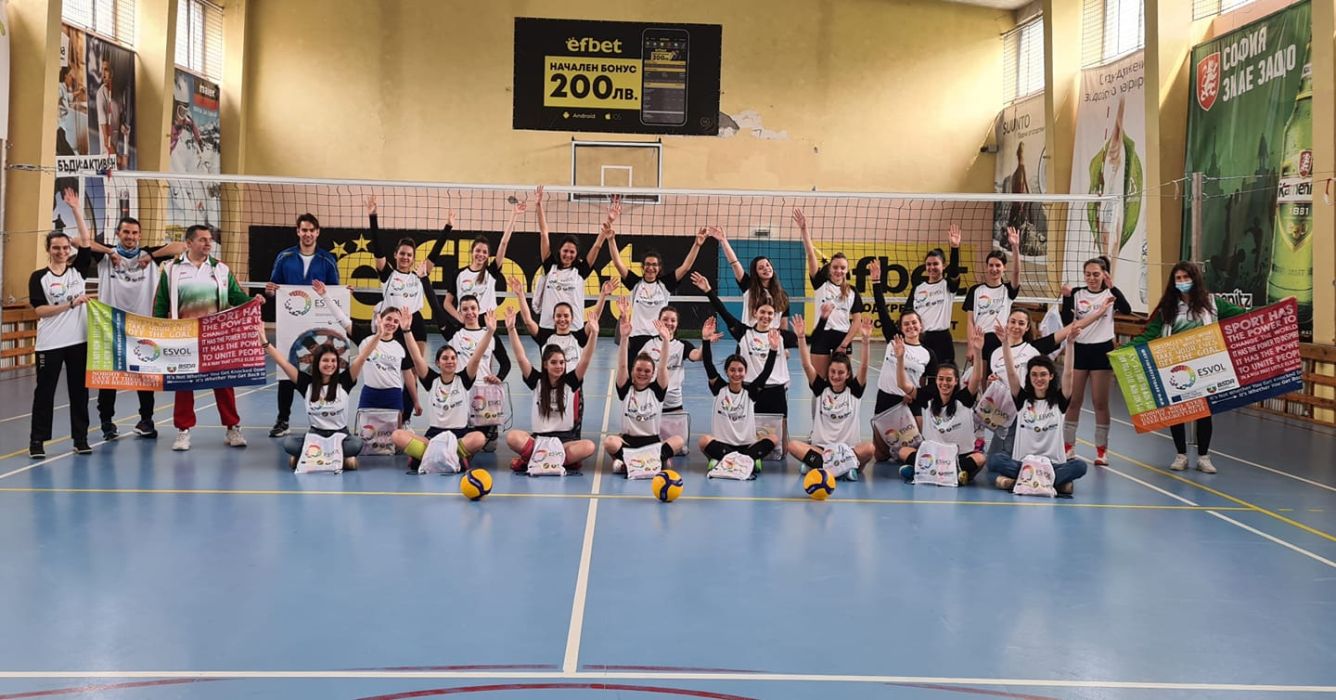 07.02.2021
On February 7, 2021 in Sofia, Bulgaria, in compliance with all anti-epidemic measures, a volleyball event was held, during which was presented an online training platform for volunteers, created within the framework of the ESVOL project, co-funded by the Erasmus + program of the European Union. The educational platform is free and covers various aspects of volunteering in sports, emphasizing the social aspects, and is suitable for sports volunteers, youth and youth workers with an interest in sporting events, sports coaches, sports experts.


The gamified ESVOL training platform is in English and includes educational materials in 5 different modules:
• Module 1 - Volunteering and Leadership;
• Module 2 - Social innovation;
• Module 3 - Social inclusion in Sports projects;
• Module 4 - Social equality in Sports projects;
• Module 5 - Organizational aspects / Management, Security during sports events.
In order to enrol the education, registration is required in the platform, available at: https://esvol.netlify.app/login, and after successful completion of the training and passing the test, a certificate is generated, which participants can download from the platform. The training platform for volunteers of sports clubs in Bulgaria will be available on February 15, 2021 for interested Bulgarian volunteers and young people who wish to participate in volunteer initiatives in sports.

The ESVOL project, co-funded by the Erasmus + program, aims to promote social leadership and education in the field of social innovation for sports volunteers, which will lead to the creation of new ideas for business / social sphere related to sports.