A dissemination event under the WINTER SPORT IS COMING project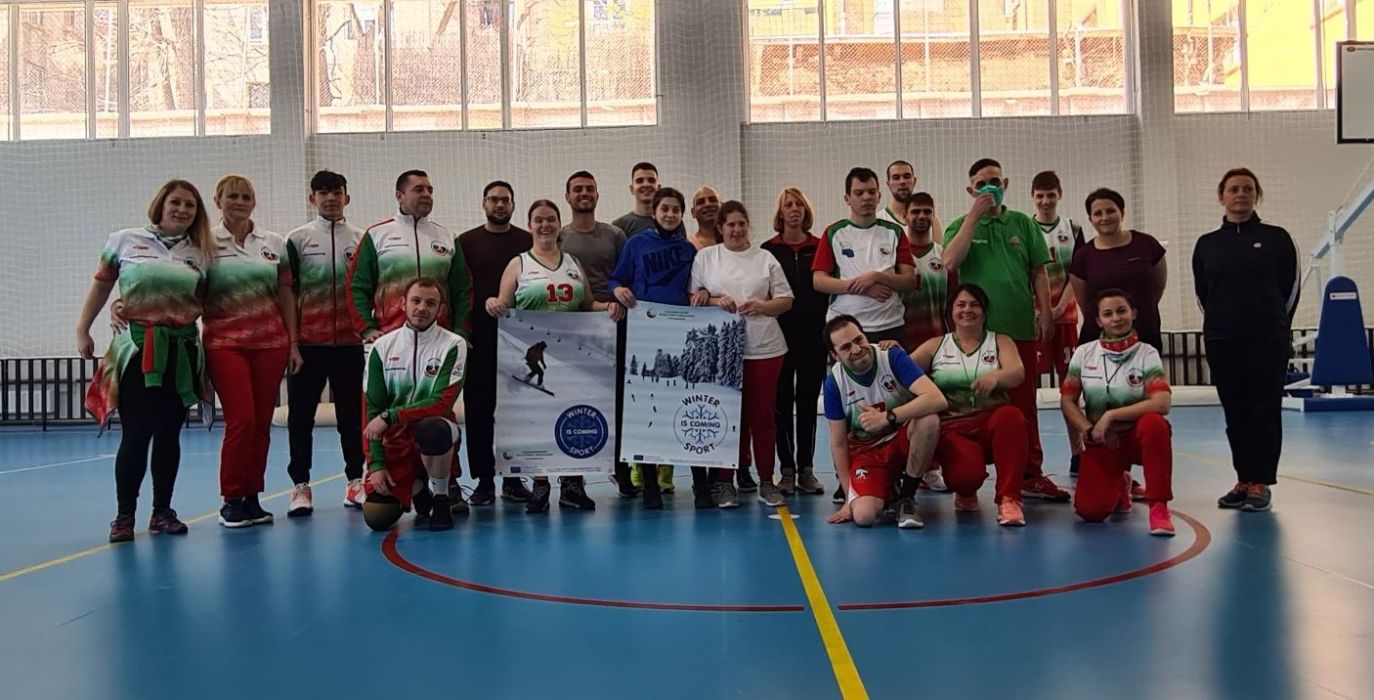 10.04.2021
On April 10, 2021, at the National Sports Academy "Vasil Levski" – Gurguliat building, in compliance with all anti-epidemic measures, a dissemination event was held under the "WINTER SPORT IS COMING" project. The event was attended by sports specialists in adapted physical activity and sports, representatives of sports organizations, as well as young people with and without disabilities (physical and intellectual). During the activities the sports curling and floor hockey were presented, which are part of the spectrum of winter sports and the participants had the opportunity to get to know them in detail and enjoy them. The event was organized by the Bulgarian sports development association and the Adapted Physical Activity and Sport Sector of the NSA "Vasil Levski".


The focus of WINTER SPORT IS COMING project is the encouragement of the attitudes and motivation of young people to participate in winter sports and at the same time to explore the educational dimension of winter sports, such as:
• Social Inclusion: winter sports as a catalyst for inclusive practices, inspired by the positive values of sports practice (fair play, equality, respect, teamwork);
• Personal development: acquisition of knowledge, skills and competencies that support the personal development and realization of young people both in life and in society (suitability for employment, education, participation);
• Intercultural Dialogue: promoting mutual knowledge, positive interaction and cooperation between young people from different backgrounds in order to overcome prejudice, discrimination or racism.
THE DESIRED IMPACT ON THE YOUNG PEOPLE INVOLVED IN THE PROJECT IS:
• Knowledge about different winter sports;
• Improved physical condition and participation in physical activity, especially in winter sports;
• Acquisition of soft and transversal skills (flexibility, entrepreneurial thinking and initiative, purposeful thinking, planning, teamwork), increasing individual social inclusion and success in all dimensions of life (personal, sports, social);
• Increased educational success and prospects for employability.
Impact on athletes and organizations:
• Knowledge and skills for research of the best practices in winter sports;
• Knowledge of the non-formal education methods and competencies in their use in combination with sports;
• Skills and experience in carrying out educational activities with young people through sport;
• Contacts with organizations working in the field of sports and non-formal education;
• Motivation and opportunities for participation in further initiatives.

Winter Sport is Coming project is co-funded by the Erasmus+ Programme of the European Union.