INTERNATIONAL MEETING UNDER THE WINTER SPORT IS COMING PROJECT WAS HELD IN SOFIA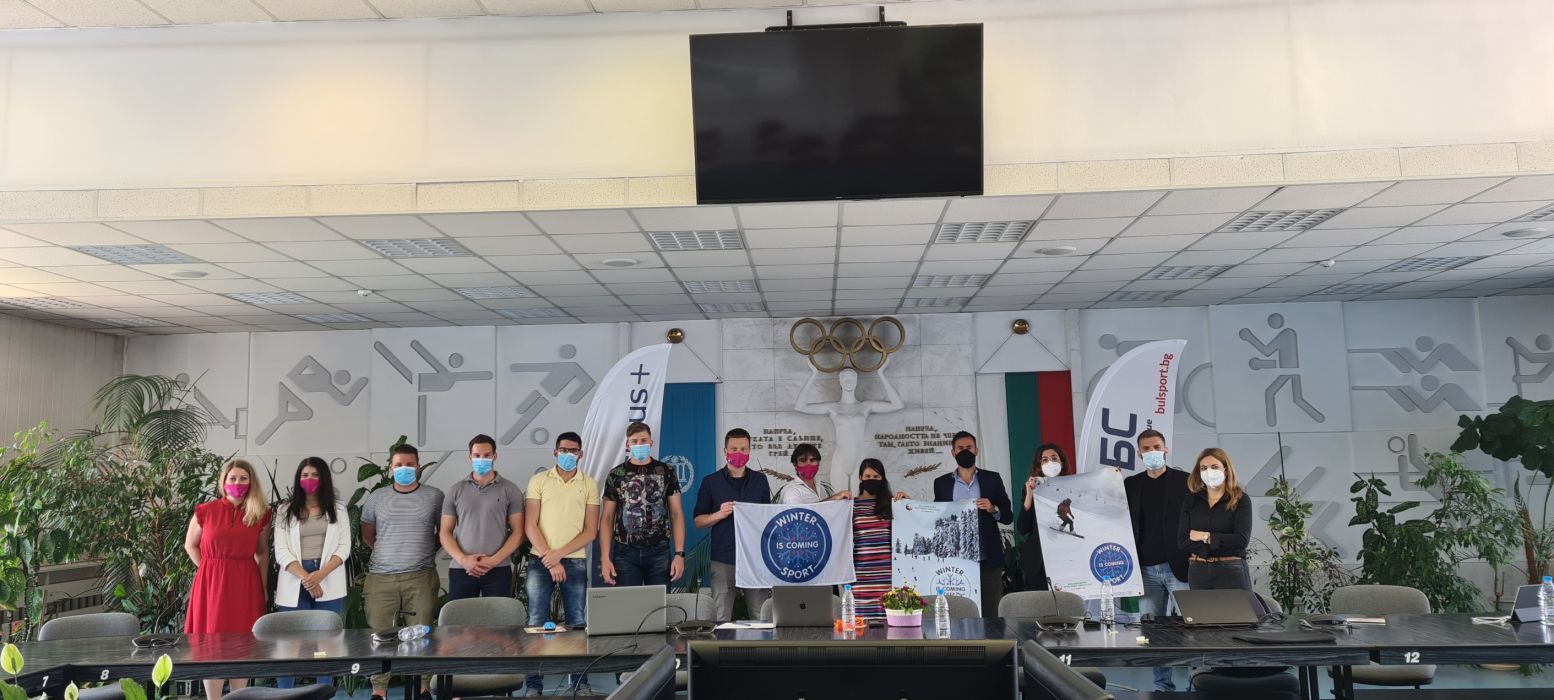 05.06.2021
On June 5, 2021, in Sofia, Bulgaria, a final international meeting was held under the "Winter Sport is Coming" project, which aimed to promote winter sports not only as physical activity, but also as educational tool to support social inclusion, intercultural dialogue and European citizenship among young people from different backgrounds by development and implementation of "Winter Sports Program".


From long-term perspective, aim of the project was to increase participation of young people in Winter Sports and create model of camp that includes elements of non-formal education methods and can be implemented by other sport organizations in the future. During the meeting, details of the project activities, future initiatives and prospects related to the development of winter and snow sports among young people were discussed, as well as some elements of non-formal education that could be successfully used and implemented by other sports organizations. The meeting was attended by representatives of the partner countries in the project from Bulgaria, Italy, Slovakia and Croatia.

DESIRED IMPACT OF THE PROJECT ON VARIOUS STAKEHOLDERS INVOLVED:

Impact on young people taking part in the project was the following:
• Knowledge about various Winter Sports;
• Improved physical fitness and participation in physical activity, particularly in Winter Sports;
• Increased attitudes of tolerance, intercultural dialogue and relational skills;
• Acquisition of soft skills and transversal skills (flexibility, entrepreneurial sense and initiative, goal-oriented thinking, planning, teamwork) enhancing individual social inclusion and success in all the dimension of life (personal as well as social);
• Increased educational success and prospects of employability.


Impact on Water Sports Athletes and Organizations was the following:
• Knowledge and skills on researching best practices in Winter Sports;
• Knowledge of non-formal education methods and competences in using them in combination with Sports;
• Skills and experience in implementing educational activities with young people through the use of Sports;
• Contacts with NGOs working in the field of sport and non-formal education.
• Motivation and capacities to take part in further initiatives.


Winter Sport is Coming project is co-funded by Erasmus Plus Sport chapter of the European Union.