AN EVENT UNDER THE BERURALACTIVE PROJECT WAS HELD AT GERMAN MONASTERY ST. IVAN RILSKI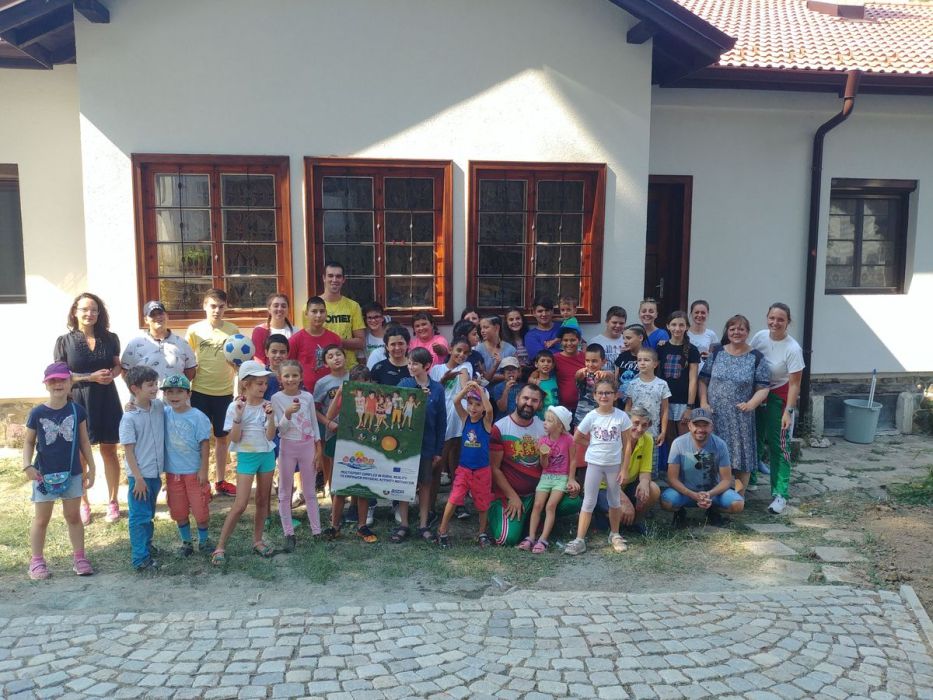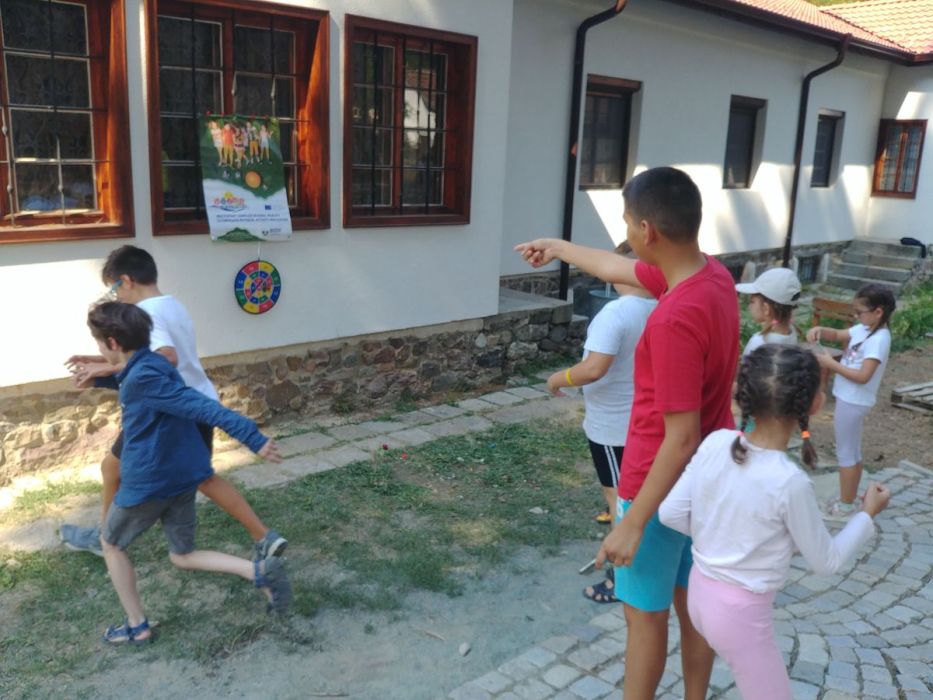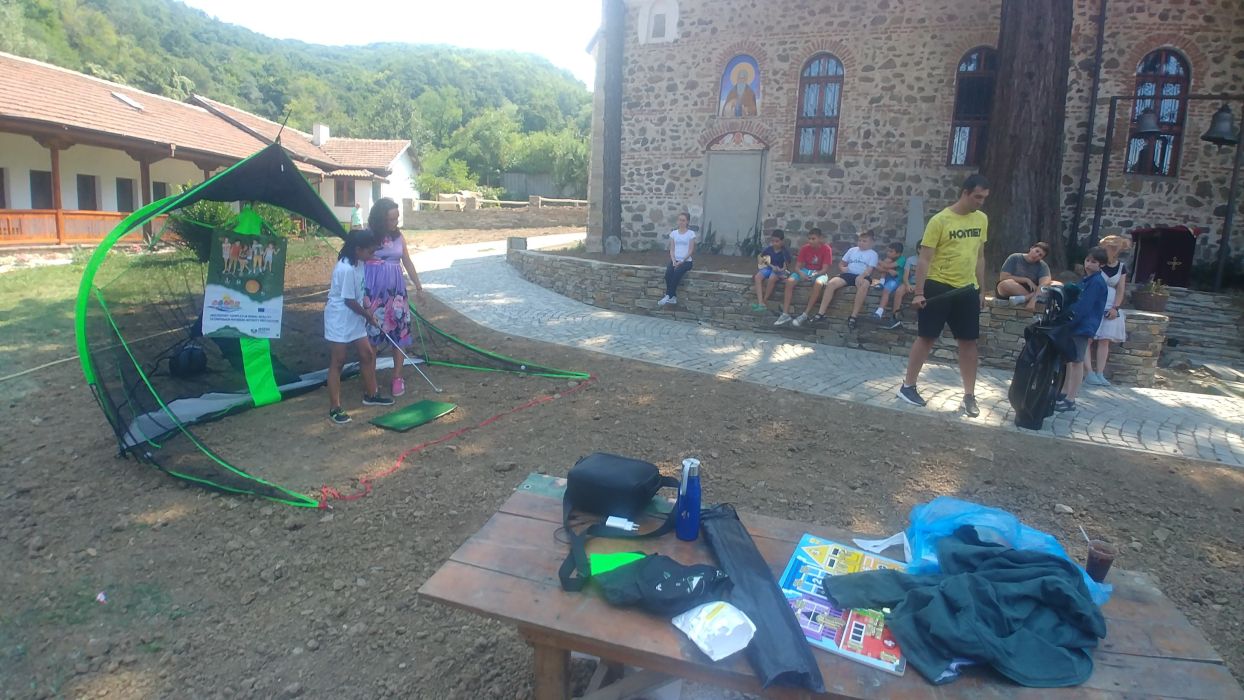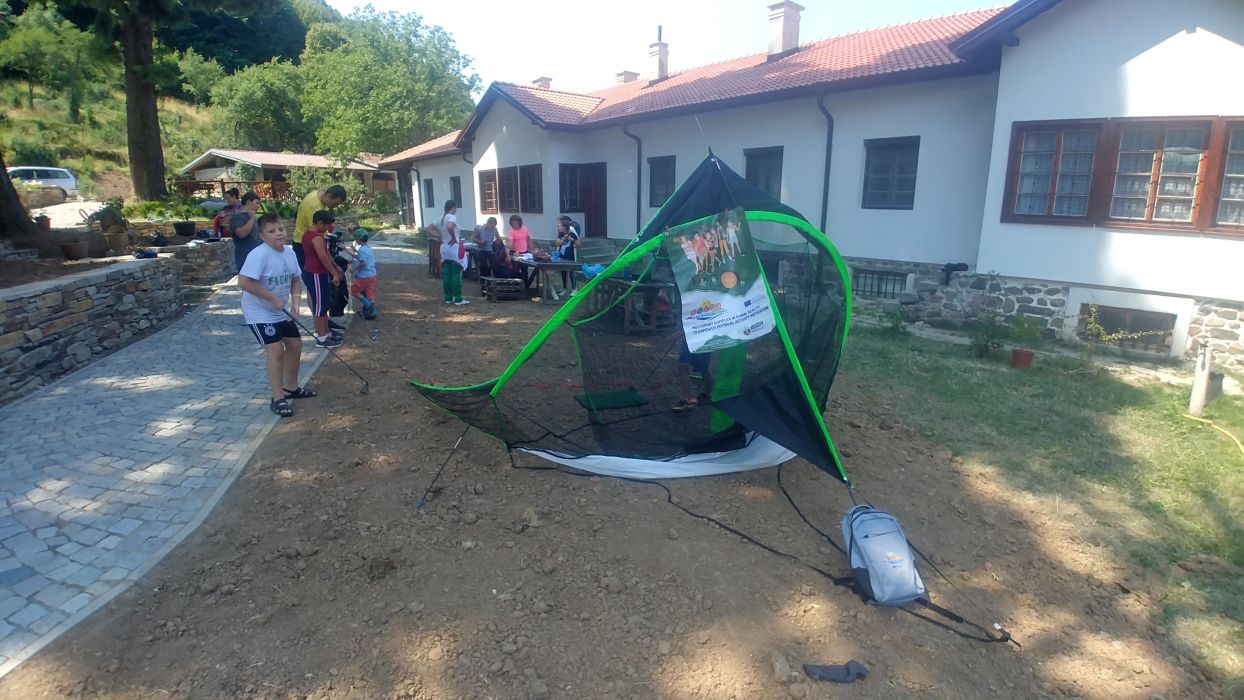 25.08.2021
On August 14, 2021 at the German Monastery St. Ivan Rilski, Bulgarian sports development association conducted a training under the "BeRURALactive - Multisport complex in rural reality to empower physical activity motivation" project, organized in partnership with the management of the monastery, Sunday School at the Church of the Nativity in Mladost 3, Sofia and the Association of Bulgarians with Asthma, Allergy and COPD (ABBA).


The event was attended by over 30 children and young people who participated in educational and sports activities focused on the various aspects of the overall healthy lifestyle, by developing the physical abilities of adolescents in small towns and activities in various sports. The main goal of the "BeRURALactive - Multisport complex in rural reality to empower physical activity motivation " project is to motivate children in Europe to engage in sports.

An innovative multi-sport complex is going to be developed within the project, which will allow children from rural areas to be actively involved in sports activities during their holidays and thus be inspired to continue playing sports. Increased physical activity will help reduce obesity, which affects at least one in six adults and one in eight children aged 7-8 in European Union countries.

28% of the EU population lives in rural areas, and children who are born and raised there have limited opportunities for sport. There are usually up to two or three sports in such areas, often none. The methodology that the project is going to develop will be an excellent way to increase the sports services offered to children from small towns in Europe.

The innovative multisport complex will allow local children to actively participate in sports activities during their vacations and practice several sports – both individual and collective: athletics, football, swimming, basketball, tennis, informal educational activities through sports.

One of the best ways to develop a child's social skills is through involvement in sports, especially team sports. Getting to know new ideas, listening to others as part of a group, and using communication to solve problems through teamwork are just some of the things children learn from participating in sports. Individual sports will provide an opportunity to show children's leadership skills.

The multisport complex includes non-formal educational activities through sports, as well as the traditional sports of the participating countries. Children learn about life experiences and prepare for life through games. Both games and sport develop physical, cognitive, emotional and social skills.

The physical benefits of sports are well known. The multisport complex that the project is going to develop will be a fascinating way for children to play sports in their free time. They will be able to choose their favorite sport and focus on it, when possible, on their busier days. With the help of the complex, sports will reduce stress and increase mental health by activating children more actively.

The project involves organizations from small settlements from Bulgaria, Slovenia and Lithuania.

The project "BeRURALactive - Multisport complex in rural reality to empower physical activity motivation" is co-financed by the Erasmus+ Sports program of the European Union and is a partnership coordinated by Athletics club KLAS-Kostenets (Bulgaria) and jointly implemented by the Bulgarian sports development association (Bulgaria), Birzai lengvosios atletikos sporto klubas (Lithuania) and The Ajdovščina Sports Institute (Slovenia).