AN INTERNATIONAL MEETING UNDER THE SONKEI PROJECT WAS HELD IN SARAJEVO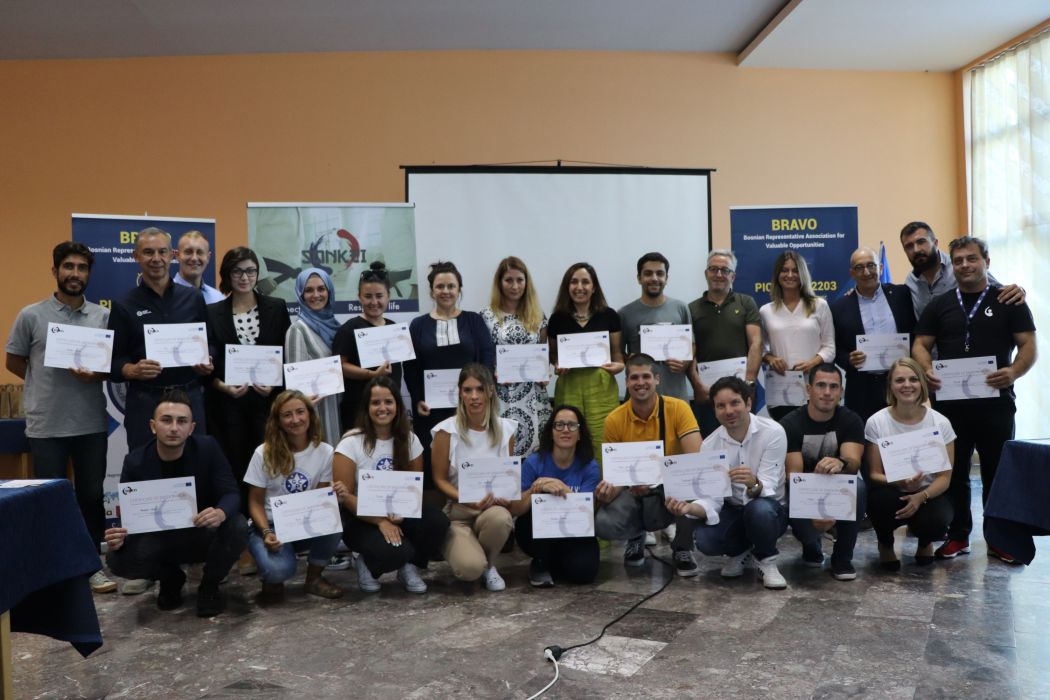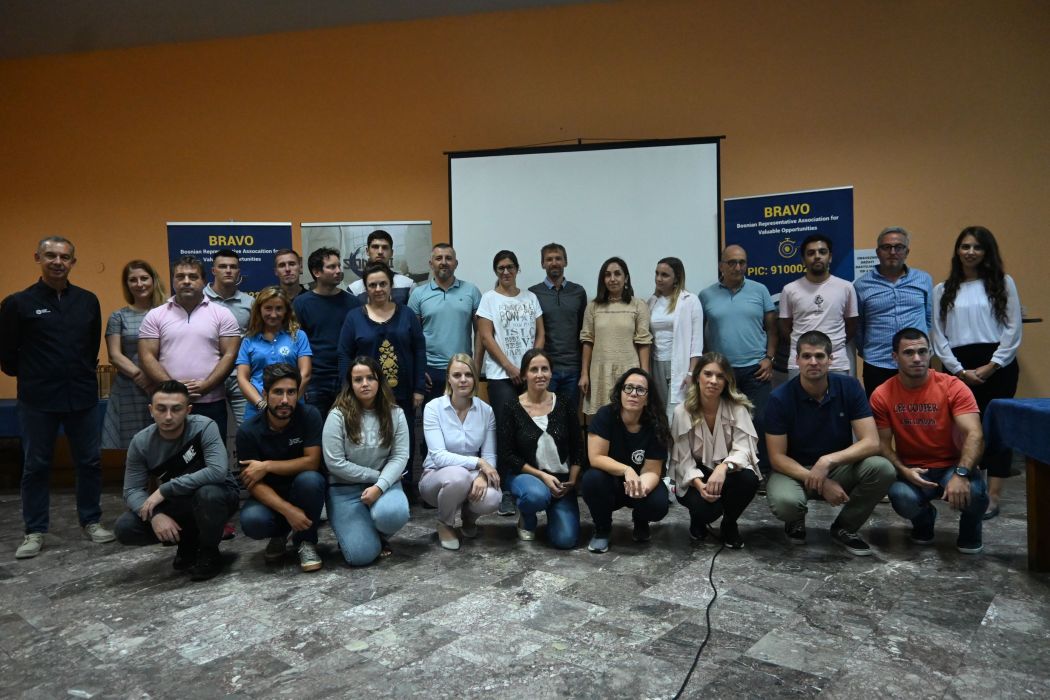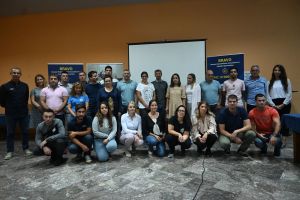 17.09.2021
In the period 14-17 September 2021, an international meeting in Sarajevo, Bosnia and Herzegovina was held, which brought together the partner organizations from eight European countries - Bosnia and Herzegovina, Bulgaria, Croatia, Italy, Portugal, Romania, Slovenia and Turkey. SONKEI project seeks to prevent violence and intolerance in sport through education and promotion of European values of respect, courage, gender equality, inclusion and non-violence. The project intends to change the mindsets of people and initiate social change that will provide safer environment for everyone. During the meeting, an international conference was held with the participation of local sports experts, who together with international participants discussed and analyzed violence in sport and the approaches with which it could be prevented. Bulgarian sports development association, which is a partner of the initiative from Bulgaria, was represented by Joanna Dochevska - Chairperson of the organization.


SONKEI OBJECTIVES ARE:
• A survey of the existing policies and strategies to tackle violence and intolerance in sport in different countries in EU and abroad, adaptation of this policies and strategies to our environment and implementation into grassroots sport organizations in the countries of all partners;
• Development of educational programs for coaches, managers, volunteers and other sport professionals about the problem of violence and intolerance in sport and implementation of educational programs into grassroots sport organizations;
• Development of practical tools that we can use in sport to educate children and youth about how to resist bullying, violence, intolerance and discrimination and help them cope with the violence they encounter in everyday life;
• Breaking barriers and prejudices;
• Educate coaches about the procedures in case they recognize violence or if they are trusted by children, youth and adults about the violence they encounter;
• Promotion of the activities and the results of the project in the local environment of each partner and in as many EU territories as possible with the help of Ambassadors of Nonviolence. Ambassadors of Nonviolence will be famous athletes, well known in local communities.

THE EXPECTED RESULTS OF THE PROJECT ARE:
• More initiatives for prevention of violence and intolerance in sports at national and regional levels;
• More sports organizations to have policies and strategies for violence prevention;
• Coaches who have passed the educational program to have knowledge and a clear vision of what actions to take in case of violent behavior and intolerance;
• Coaches should have developed a training methodology that distinguishes the rigid training regime from violent behavior;
• The culture in sports clubs should be more tolerant and should not allow violent behavior and abuse.

The project "SONKEI" is co-financed by the Erasmus + program of the European Union.