THE FINAL MEETING OF THE MISPORT PROJECT WAS HELD ON REUNION ISLAND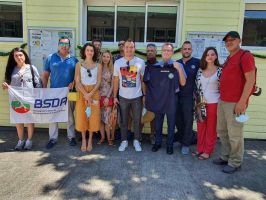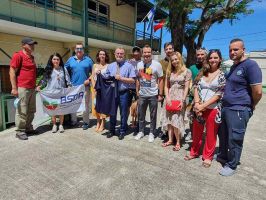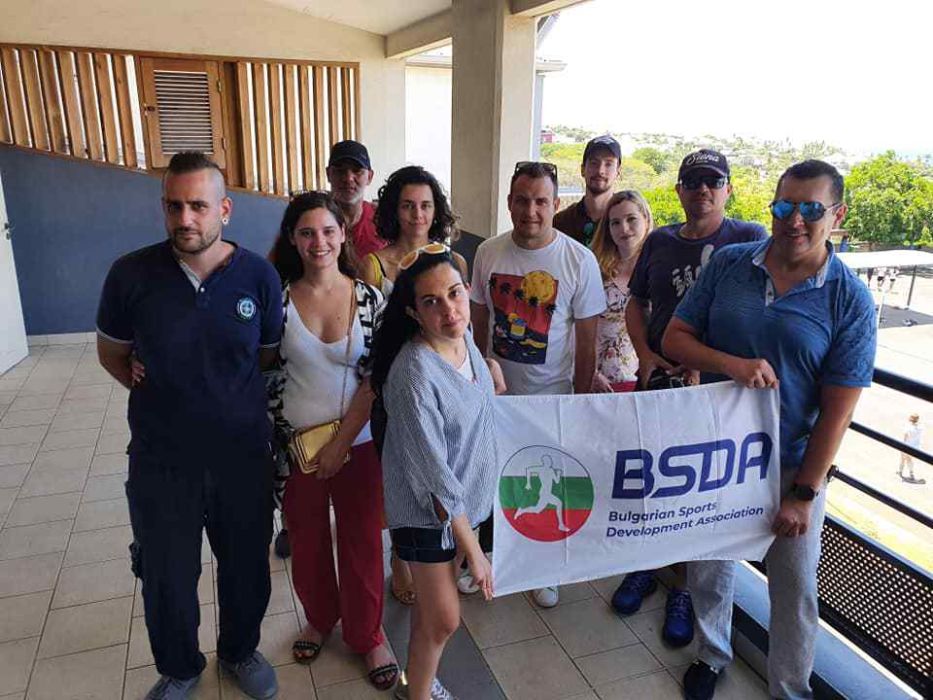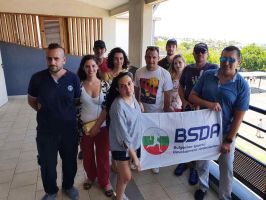 11.12.2021
In the period 07.12.–11.12.2021. on the Reunion island, France, the final meeting of the "MiSport – integration of migrants through sport" project was held, during which the results of the project activities were discussed. The partners also met with local stakeholders to learn about the results achieved and visited a sports school that has very good experience in working with migrants.


The "MiSport – Migrants inclusion through Sports" project represents an initiative implemented by France, Bulgaria, Italy, Greece and Romania. There are several sources and causes for the migrant phenomenon that through the objectives and activities of this project we seek to offer solutions.

THE BASIC NEEDS IDENTIFIED BY THE CONSORTIUM OF THIS PROJECT ARE:
1. Need of dealing with social inclusion of immigrants, but specifically young immigrants and children;
2. Need of more awareness in the society about the strategic potential of sport in social inclusion.
3. Define common strategies to reach an efficient and real immigrant integration through sport;
4. Need of more collaboration structures and networks for exchanging good practices and knowledge;
5. Remote areas as Reunion Island have difficulties to reach European innovation and to exchange good practices with other EU partners because extra costs for traveling.
6. Lifelong learning is necessary for sport facilitators, teachers and social workers who continuously need to learn about good practices and working methods, and always improve their work.
7. Need of integrated strategies to deal with immigrant inclusion through sport, involving all stakeholders.

Through this project, the partners are aiming to promote innovative sport initiatives for social inclusion and equal opportunities for immigrants in Europe. Sport is also one of the means through which values as solidarity, diversity, inclusion, cultural awareness and peace are promoted. MI SPORT aims to follow the European Commission commitment that sport can offer to immigrants opportunities for social inclusion, and promote the exchange of good practice between partners and between regions (with special emphasis in remote EU territories as Reunion Island), and the mutual learning about how contribute to the immigrant integration through sport.

THE OBJECTIVES SET BY THIS PROJECT ARE:
• Raising awareness of the added value of sport in promoting the social inclusion of refugees and immigrants.
• Reflect together, and internationally, about the common points of the situations of migrants in the countries of Europe participanting in this project, and analyse how to tackle the needs that immigrants are facing through sport;
• Develop new multidisciplinary approaches and improve pedagogical methods in a collaborative way between different European organizations, taking into account good practices in sport;
• Improve skills of the personal working in NGOs and Sport clubs in other to improve their work on tolerance, respect and inclusion values through sports activities. Thanks to MI SPORT there will be a raise of awareness of this topic among these profesionals and about their strategic role in social integration. They will improve their skills in the field of social inclusion of migrants;
• To bring together stakeholders for workshops and debate spaces in each participating country, in order to identify possible recommendations and strategies to facilitate the access to sport for ethnic minorities and immigrants, as well as to improve their integration through sport;
• Facilitate the exchange, mobility, collaboration and co-creation of sport pedagogical methods between remote regions, contributing to their social development and to the common European social development.

The project is co-funded by the Erasmus+ program of the European Union.