THE THIRD INTERNATIONAL MEETING UNDER THE PICK4ALL PROJECT WAS HELD IN MILAN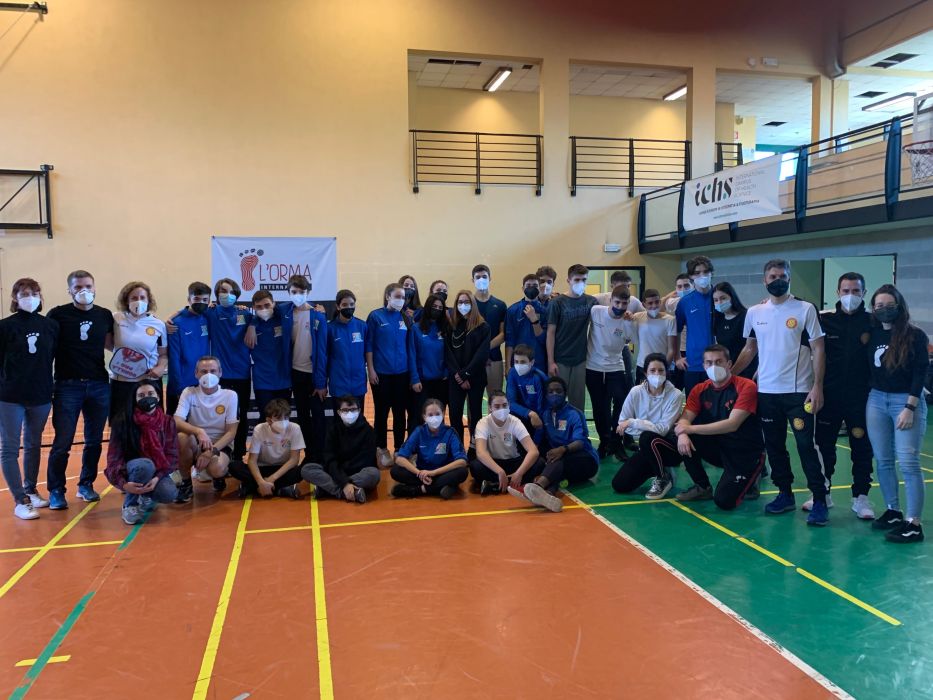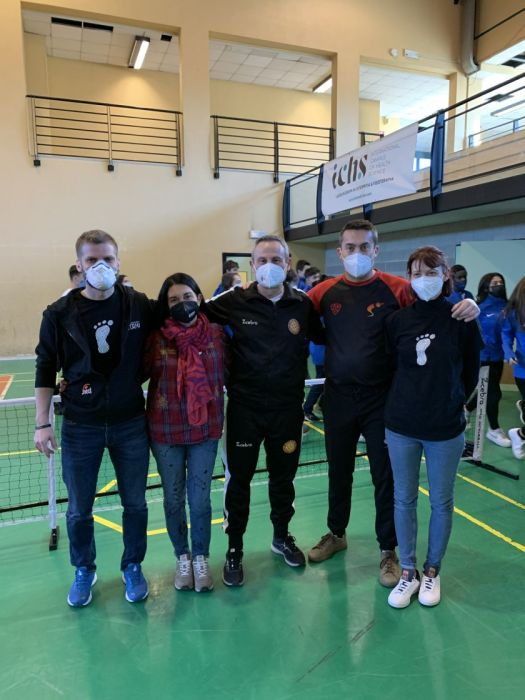 03.02.2022
On 02.02.2022 the third international meeting under the Pick4all project was held in Milan, Italy. The results achieved so far and the organization of future project activities were discussed. Within the meeting, two pickleball trainings were held: one with students from a local school and one with physical education teachers. The meeting was attended by representatives of the two Bulgarian organizations that are part of the project – Bulgarian sports development association and Badminton Club RacketSpeed. A pickleball event is going to be organized in May 2022 as part of the project activities.


Pickleball is a new, innovative sport that gives everyone a chance, regardless of their age, gender, religion, ethnicity or sexual orientation. It strives to overcome barriers and prejudices. Pickleball is a combination of several sports – tennis, badminton and table tennis, making it an ideal tool for integration and fun.

The duration of the project is 18 months, and it involves five partner organizations from four European countries – Belgium, Bulgaria, Spain and Italy.

MAIN OBJECTIVES OF THE PROJECT:
• To present and promote the sport of Pickleball in Europe;
• To encourage the practice of physical activity;
• Overcoming barriers and prejudices;
• Getting acquainted with the positive effects of physical activity;
• Pickleball to be presented as a method of integration;
• Increasing the motivation of citizens to perform physical and sports activities.

THE MAIN ACTIVITIES UNDER THE "PICK4ALL" PROJECT ARE:
• First international partnership meeting in the city of Madrid, Spain, where the goals, activities and tasks of the project will be presented, through which the expected results will be achieved;
• Partnership meeting in Ghent, Belgium, on "PICKLEBALL FOR YOUNGSTERS UNDER RISK OF EXCLUSION". Good practices for young people at risk of social exclusion will be discussed and proposed;
• Partnership meeting in Madrid, Spain, to exchange good practices related to the goals and objectives of the project;
• Partnership meeting in Sofia, Bulgaria on "ORGANIZING PICKLEBALL ACTIVITIES FOR SCHOOLS AND SOCIAL CARE CENTERS". Ways to integrate through Pickleball as a means of inclusion and social inclusion of young people and adults in schools and centers for disadvantaged people will be discussed;
• Last partnership meeting on "ORGANIZING PICKLEBALL STREETS ACTIVITIES FOR FAMILIES". Proposals from the project partners for organizing outdoor events will be presented. The target group of the event will be mainly families and their relatives. The purpose of the event is to present and promote the sport of Pickleball as a means of social inclusion.

EXPECTED RESULTS OF THE "PICK4ALL" PROJECT ARE:
• Regular practice of Pickleball by representatives of each age group;
• Pickleball to become a social sports phenomenon;
• Promoting education through sport;
• Strengthening cooperation with partners from other countries;
• Improving the quality in the preparation, implementation, monitoring and follow-up of European and international sports projects;
• Encouraging citizens to participate in sports and health-enhancing physical activity.

"PICK4ALL" project is co-financed under the Erasmus+ program of the European Union.