CHILDREN'S HOLIDAY OF THE SPIRIT AND SPORTS IN KYUSTENDIL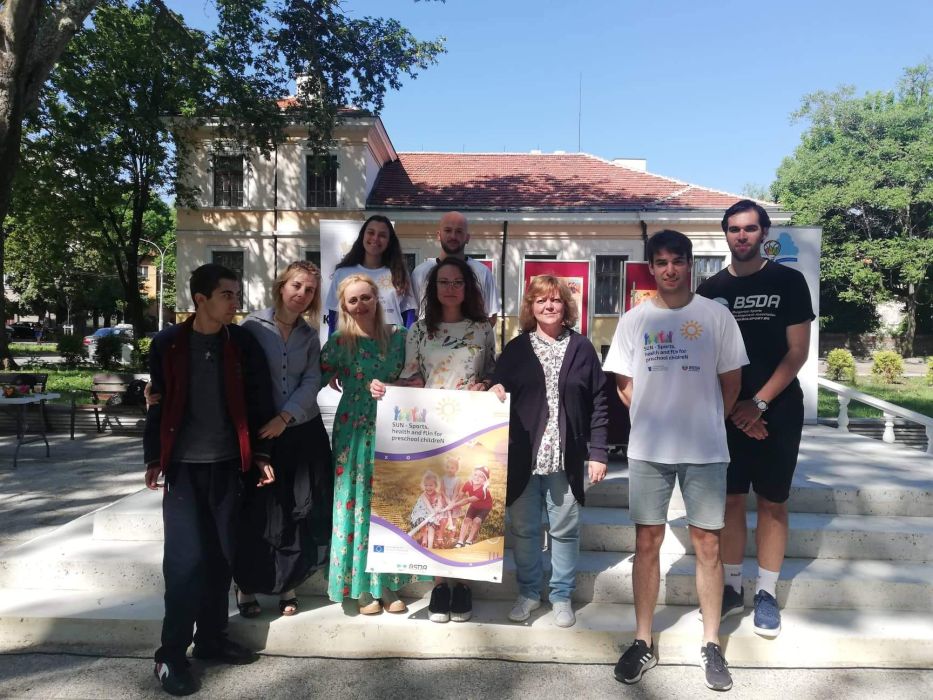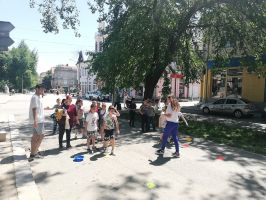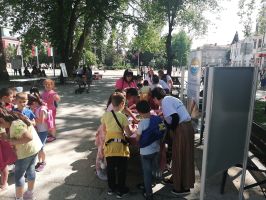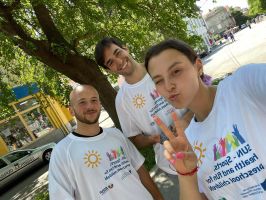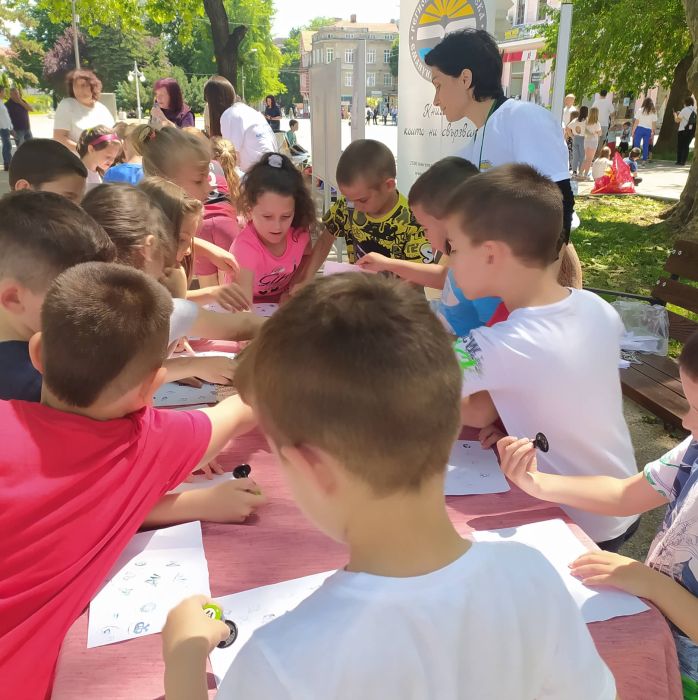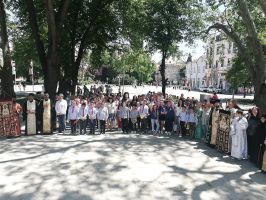 30.05.2022
Sofia Holy Metropolis – Kyustendil Spiritual District, with the support of the Municipality of Kyustendil, Regional Department of Education – Kyustendil, Regional Library "Emanuil Popdimitrov – Kyustendil", Sunday School at the Church of the Nativity, the Sunday School at the Church of St. Martyr Paraskeva, Association of Bulgarians with Asthma, Allergy and COPD, Bulgarian sports development association (BSDA), and Theater Company "Empty Space", organized a CELEBRATION OF THE ORTHODOX SPIRIT AND TRADITIONS.


On 30.05.2022 at 11:00 o'clock in the town of Kyustendil – in the "Under the plane trees" park, creative workshops and children's relay games were held. About 270 children from primary schools and kindergartens in Kyustendil took part in the event. During the creative workshops the children talked about the virtues, made Orthodox themed cards and participated with them in a festive litany. The educational workshop for alphabetical messages aimed to acquaint the children with the graphic systems of Glagolitic, Cyrillic and the history of writing, and showed them how to use the different writing methods of our ancestors. At 12:00 o'clock the Bulgarian flag was hoisted on Velbuzhd Square to the sounds of the anthem of the Republic of Bulgaria. The children made a circle with balloons around it, which they released into the sky. At 12:30 o'clock, a festive litany, led by the clergy of the Sofia Holy Metropolis – Kyustendil Spiritual District, with the reliquary of St. Charalampius and St. Mina and with the participation of the professional brass band of Kyustendil, passed through the main streets of Kyustendil. The procession included all participants in the celebration, as well as residents of the town. Host of the event was Nadezhda Panayotova, the Bulgarian voice of one of the favorite Disney cartoon characters and host of the children's show "For Children with Hope" on "Diocesan Voice" radio.

The event included pilot activities under the EU's Erasmus+ co-funded initiative "Sports, health and fun for preschool children / SUN" which aims to educate children and young people about the healthy lifestyle and to give them a good, useful and fruitful start in life. The project aims to raise the awareness of the need for physical activity as basis of healthy lifestyle by changing the habits of the identified target groups (preschool children and their families) both in urban and rural areas.