AN INTERNATIONAL YOUTH PARASPORTS CAMP WAS HELD IN SERBIA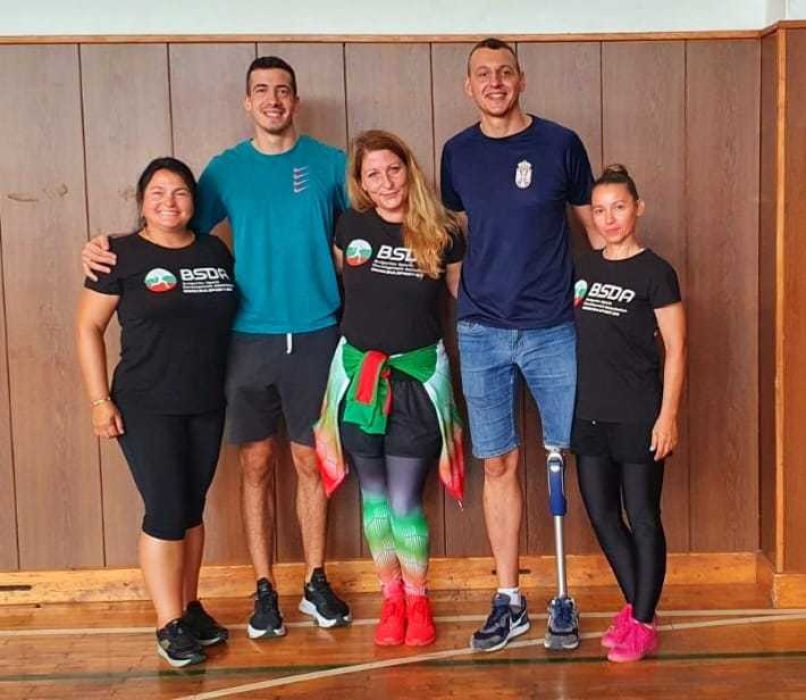 11.09.2022
In the period 07–11 September 2022 in Gorni Milanovac, Serbia, an international youth camp and training of parasport coaches was held within the South-East European Youth Parasport Exchange – SEEYou project. During the camp, young people with various disabilities had the opportunity to get to know the basics of athletics and take part in an international tournament, while trainings were held for the sports specialists working with them. Training and sports activities contribute to the development of sports for people with disabilities in partner countries – Croatia, Serbia, Greece, Belgium, Bulgaria and Germany. The event was attended by Joanna Dochevska, Stefka Djobova and Ivelina Kirilova – representatives of the partner organization from Bulgaria – Bulgarian sports development association, who conducted the training activities and helped with expertise in the sports activities.


There are an estimated 80 million people with a disability in Europe, equivalent to approx. 15% of the EU population. Sport is recognized as a tool to promote the social inclusion of people with a disability.

Benefits of sport for people with a disability:
• Health and wellbeing;
• Individual development;
• Social benefits, including social inclusion.

Despite the benefits of sport, people with a disability are less likely to participate in organized sport practiced in sport clubs than able-bodied people.

This might be due to the fact that para-sport and, in particular, youth para-sport faces a number of challenges that do not allow para-sport to make full use of its inclusive potential. This is especially relevant in the South-East European region.

In order to strengthen South-East European youth para-sport structure, and thus promote the long-term participation of young para-sport athletes in grassroots and competitive sport in the region, barriers to participation need to be addressed. Barriers can be addressed by promoting exchange, mutual learning and coordinated advocacy as well as developing cooperation.

THE SPECIFIC OBJECTIVES OF THE SOUTH-EAST EUROPEAN YOUTH PARASPORT EXCHANGE SEEYOU PROJECT ARE:
• Supporting youth exchange in para-sport from South-Eastern Europe and raising awareness on the identified approaches (thus address the economic barrier of the lack of opportunities to shift from physical activity to competitive sport);
• Provide cooperative training opportunities for youth para-sport coaches from South-East Europe (thus address the social barrier of the lack of qualified human resources);
• Establish sub-regional and cross-sectoral cooperation strategy (thus address the social barrier of the lack of comprehensive strategies, advocacy, outreach to policy - makers and policies.

The partnership consists of various stakeholders from the South-East European region, namely National Paralympic Committees, public authorities and specialized sport-related organizations from Croatia, Serbia, Greece, Belgium, Bulgaria and additionally Germany and the project partner from Bulgaria is Bulgarian sports development association. The project is co-funded by Erasmus+ Programme of the European Union.