NEWS
Vitosha hike to start a European Week of Sport
23.09.2017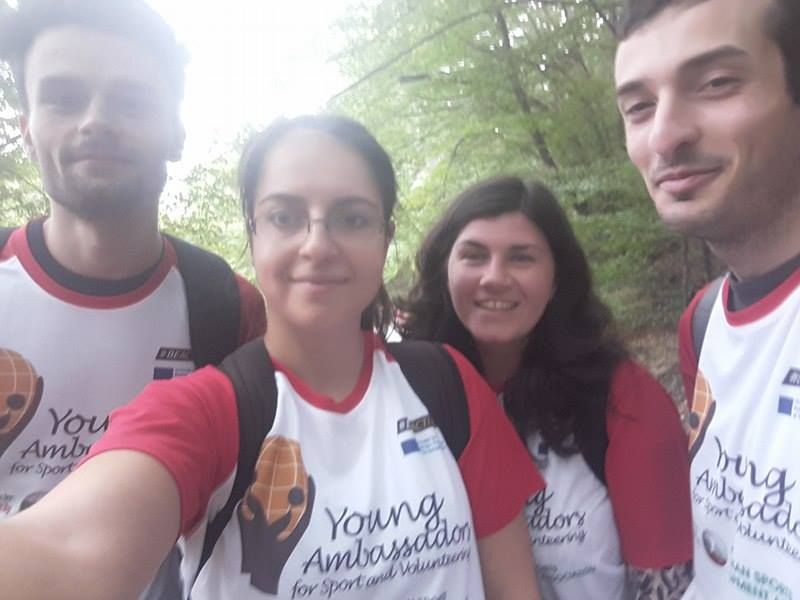 The European Week of Sport is an initiative of the European Commission to promote sport and motor activity among the population of Europe. The goal is to increase the number of physically active citizens, because sport improves quality of life, improves health, reduces households' economic costs and brings a message of tolerance. The week will be held from 23-30 September 2017 across Europe, coordinated by the Ministry of Youth and Sports in Bulgaria.
The Bulgarian sports development association coordinates several events within the Week, and at the start of the European Initiative - 23 September 2017, a hike to Vitosha was organized by Yordanka Hristova - one of the five young ambassadors of sport volunteering. The event was held in connection with the European Sports Week 2017 and is part of the Young Ambassadors of Sports Volunteering Project (YASV), co-funded under the Erasmus + Sport Program and in partnership between Italy, Denmark, Poland and Bulgaria.

Again, within the framework of the European Week of Sport, the International European Day of Sport will be held in Sofia on 29 - 30/09/2017 and the European Everyday of Sport Children's Sports Festival, which will introduce children from 5 to 12 years with the magic of athletics on 30/09/2017.