BSDA held online event Academy of Youth Workers 2.0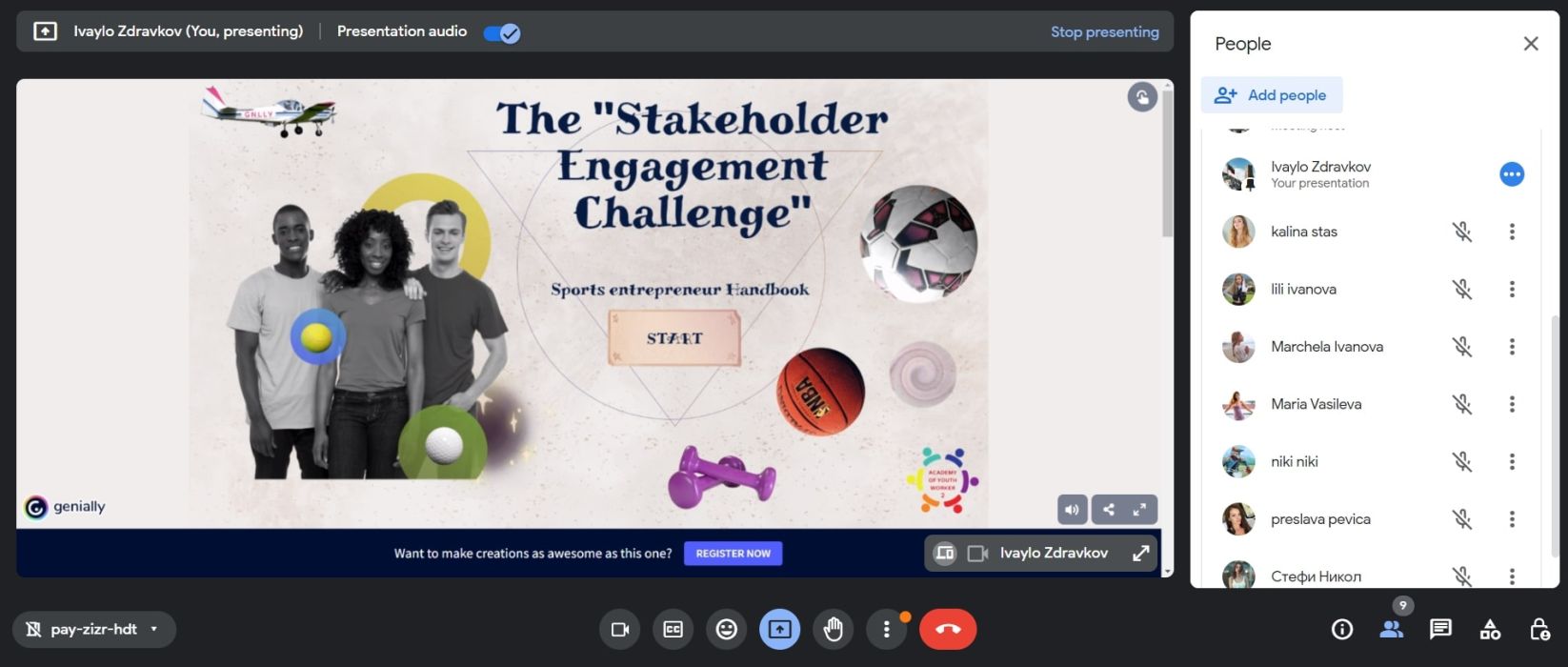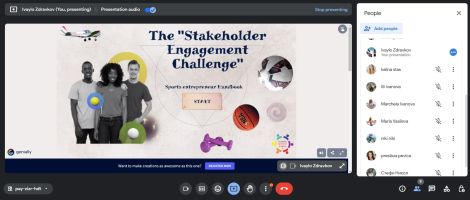 07.08.2023
On August 7, 2023, the Bulgarian Sport Development Association conducted an online event as part of the "Youth Workers Academy 2.0" project. Participants had the opportunity to experience several specially designed virtual escape rooms for youth organizations, featuring various scenarios that needed to be resolved, created by the project team.

Among the scenarios addressed in the virtual escape rooms were:
• Engaging citizens in organizational activities – socially responsible volunteer work, solidarity, and the international aspect of youth activities.
• Communication within and beyond NGOs.
• New forms of marketing for NGOs.
• Social media and their effectiveness in youth societies.
• ICT tools for working with youth.
• Tools for involving youth in organizational activities.
• Fundraising – social media as a fundraising tool.
• Engaging stakeholders, crowdfunding, fundraising – how can the organization sustain itself?

MAIN PROJECT OBJECTIVES:
• To assist youth organizations from Poland, Bulgaria, Greece, and North Macedonia in developing their institutions, with a focus on online tools, finances, and marketing.
• Establishing a specific network of youth and youth institutions in our regions.
• Dissemination of activities offered by youth organizations among young people and motivating them to join in.

PROJECT RESULTS:
• Pilot training program "Youth Workers Academy 2" and good practices.
• Virtual escape room for youth organizations, featuring scenarios to be resolved.

The "Youth Workers Academy 2" project is co-funded under the Erasmus+ program of the European Union, and more information about it is available on the initiative's website: https://youthacademy.net/.