BSDA TOOK PART IN THE FINAL MEETING UNDER THE ORIENT PROJECT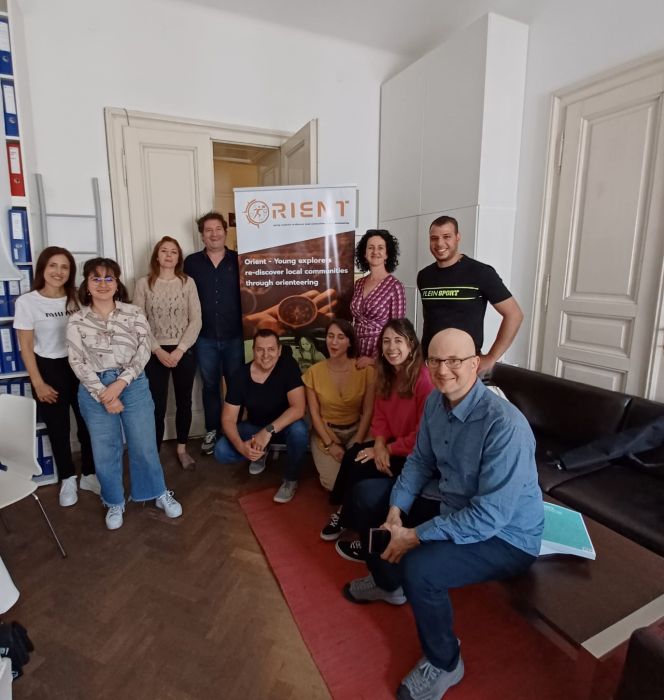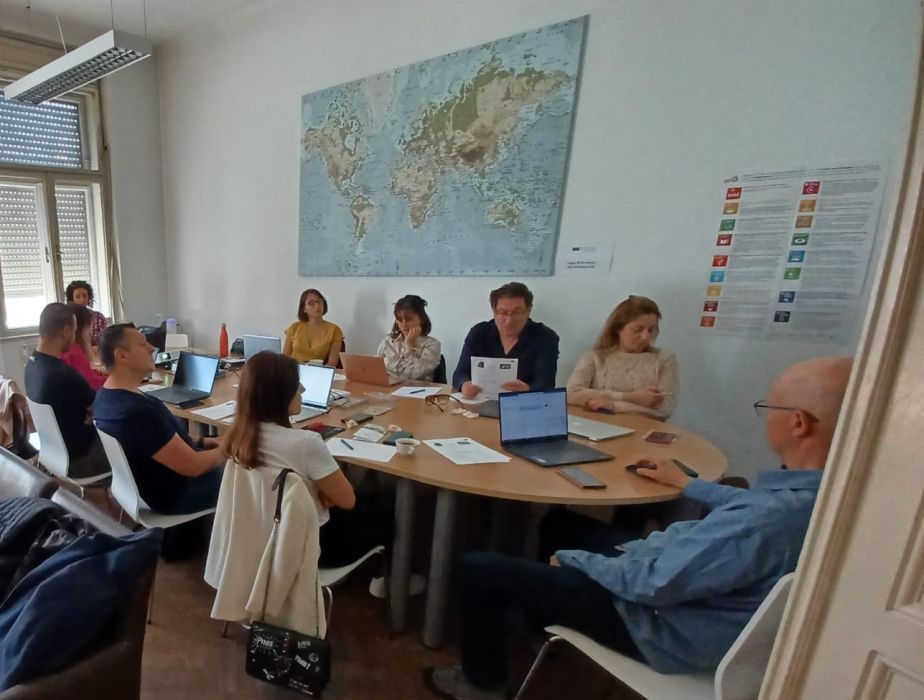 15.06.2023
In the period June 12-15, 2023, the final meeting of the "ORIENT - Young explorers re-discover local communities through orienteering" project was held in Graz, Austria. During the meeting the achieved results of the project were discussed, as well as the ways to popularize them. The consortium consists of 5 European countries and one country from the Western Balkans: Italy, Bulgaria, Greece, Cyprus, Austria and Bosnia and Herzegovina. One of the main aims of the project was to encourage young people's participation in outdoor activities based on the sport of 'Orienteering' and also how to address and promote "social inclusion and equal opportunities in sport" by developing a set of innovative learning outcomes.

THE PROJECT PURSUES THE FOLLOWING SPECIFIC OBJECTIVES:
1) Promoting social inclusion and participation of vulnerable young people and other local community members by using orienteering as a multi-goal activity;
2) Enhancing sport trainers', and Civil Society Organisations' workers abilities to foster social inclusion at local level by using orienteering as a grassroot sport able to encourage participation and ownership of shared values;
3) Raising awareness among local communities, stakeholders and policy-makers of the value of sport as a tool for inclusion in order to foster solidarity and participation as well as cohesion and inclusion policies.

INNOVATIVE ASPECTS OF ORIENT PROJECT ARE:
The project promotes a number of innovation features, namely:
1) ORIENT will propose an approach based on the use of orienteering as a means to enhance social inclusion by creating concrete opportunities for vulnerable young people to work as a team;
2) The choice of orienteering as a grass-root initiative able to enhance the connection between the members of a same community, both in rural and urban environments, is itself a significant innovation feature;
3) The whole ORIENT project fosters participative and co-creative approaches involving the target groups directly in face-to-face education and sport activities;
4) The involvement of both sport trainers and CSOs' workers together with the set up of local ORIENT networks (T5.1) in the project also represents an innovative feature: indeed the two groups will be able to exchange their respective knowledge (i.e. technical knowledge on sport and know-how on tackling social exclusion at local level), becoming complementary to one another.

ORIENT project is co-funded by the Erasmus+ programme of the European Union.