#GoodGovernanceSport project presented during InfoDay in Brussels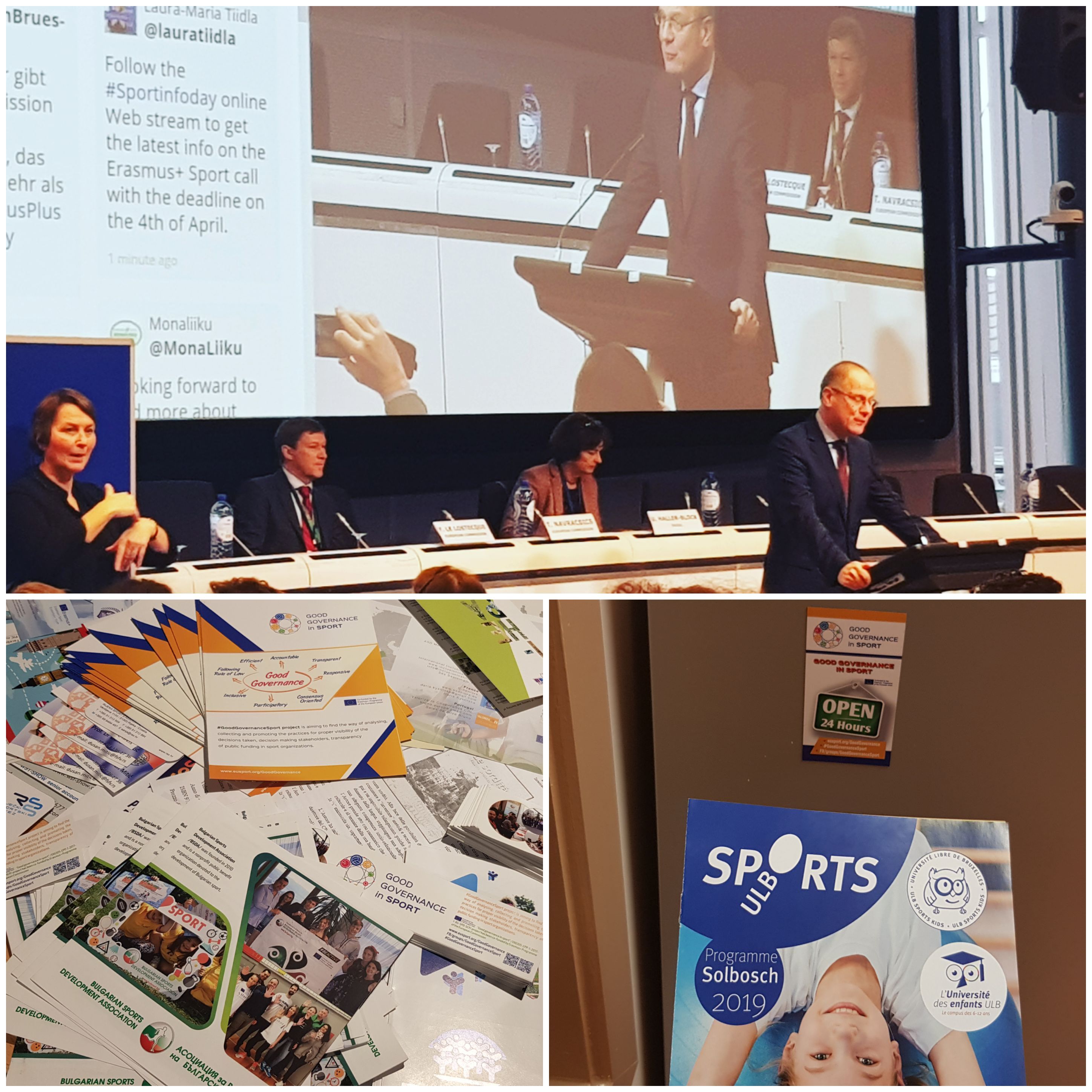 08.02.2019
The European Commission and the Education, Audiovisual and Culture Executive Agency (EACEA) organized an Information Day on the 05th of February 2019 in Brussels to inform potential candidates about the possibilities of Erasmus + Sport, EU funding mechanisms and EU sports policy.

The event was opened by European Commissioner for Education, Culture, Youth and Sport, Tibor Navracsics, who outlined the Europe's 2019 sports policy, which will also be a priority in the projects to be funded by the Commission. Experts who presented different presentations discussed policy with the participants, gave advice on preparing and submitting proposals, and explained in details the financial aspects of the program. The participants had the opportunity to meet current and future partners as well as to see examples of successful projects.



The Erasmus + Sport program has a budget of € 46.5 million for 2019 and aims at increasing the physical activity in Europe, enforce the European Week of Sport campaign, apply the principles of good governance in the field of sport, develop the dual career of athletes, to take concrete steps in the fight against doping, to create opportunities for sustainable partnerships in the sphere of sport. In the full duration of the program, it administers a budget of € 265 million for the period 2014 - 2010, with € 124.5 million (including 2017) spent so far.

In the event that gathered more than 500 EU sport experts and organisations took part Yoanna Dochevska and Kalinka Gudarovska on behalf of Bulgarian sports development association. Bulgarian delegation included also Ivaylo Lazarov and Simona Lazarov from KLASA athletics club and Yana Kasova – sport media and representative of Klas Kostenetz sport club.


During the event the #GoodGovernanceSport project was presented. It is coordinated by the Bulgarian sports development association. #GoodGovernanceSport - 590305-EPP-1-2017-1-BG-SPO-SCP / is co-funded by Erasmus + Sport of the European Commission / Strategic Partnerships in Sport / partnership of 7 countries, which will last for 30 months, starting on 01/01/2018. The #GoodGovernanceSport project aims to find a way to analyze, collect and promote good practices for appropriate visibility of decisions made and made, responsible bodies and transparency of sports organizations in Europe and partner countries. Representatives of the Western Balkans Responsible for Sport Institutions also became acquainted with the first results of the project, which are an extensive survey of the websites of 56 sports organizations at national and European level, aiming to find out to what extent sport structures ensure transparency of decisions made and financial operations they perform. Full details of the survey is published at: www.eusport.org/GoodGovernance.