National #DancingWithHealth event took place in Sofia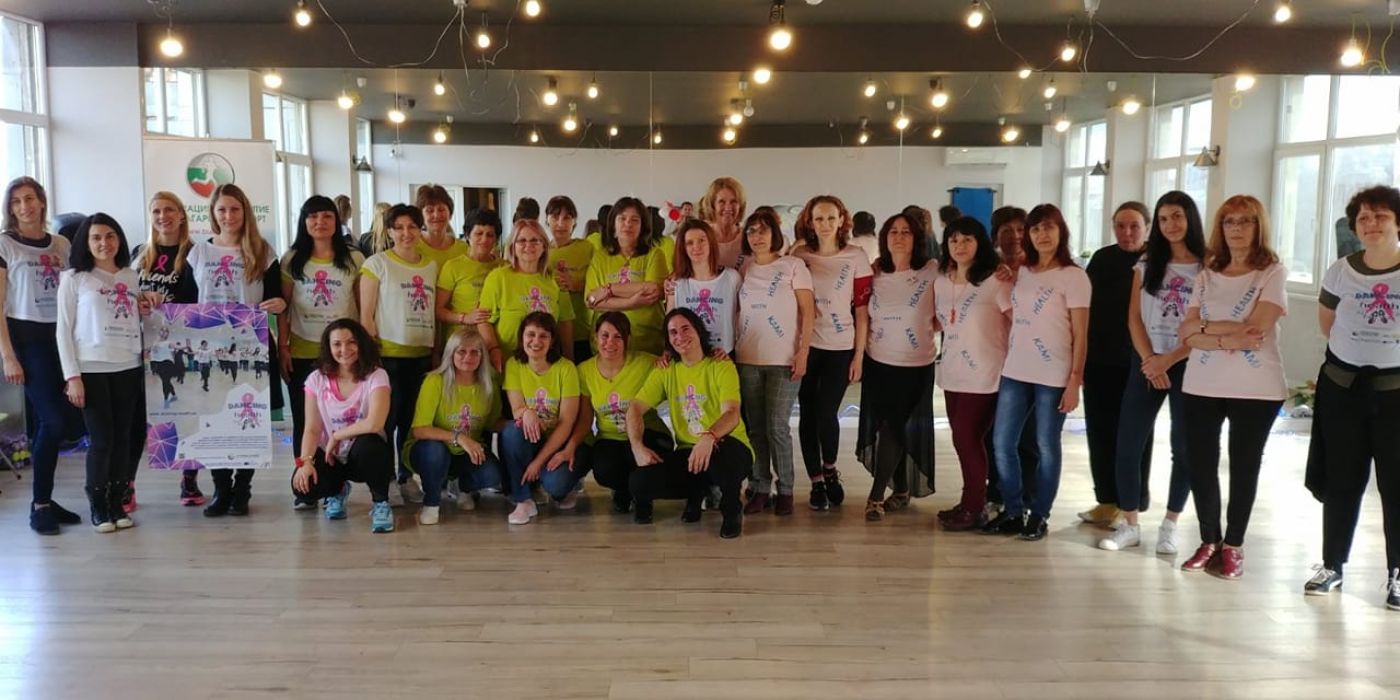 01.03.2020
On March 1, 2020, a #DancingWithHealth national event under the "Dance with Health" project was held in Sofia, bringing together dance instructors, trained to use dance therapy for women diagnosed with breast cancer and practitioners in their groups in Sofia and Dobrich. During the event the participants practiced together the dances involved in the therapy - Salsa, Merengue, Bachata, Cha-cha, Rumba and Tango. The organizers from the Bulgarian sports development association hope that there will be an opportunity for a new dance therapy groups for women with breast cancer in 2020, in order to ensure an active and fulfilling life for more and more Bulgarians.


Main objective of the project:
The #DancingWithHealth project, coordinated in Bulgaria by the Bulgarian sports development association, aims to promote physical activity in the form of dance for women who have had breast cancer and those who are still undergoing treatment between the ages of 30 and 65 years, offering them an innovative dance protocol to engage them in moderate/vigorous physical activity and as a result to make them accept and reconnect with their bodies, regain their self-esteem, improve their self-expression, deal with feelings of isolation, depression, anger and fear, to strengthen their personal resources and above all, to perform the physical activity that is necessary for their health. In the period October 2018 - March 2019, a pilot program was held in Sofia, in which 32 free dance sessions for women diagnosed with breast cancer were conducted and on the basis of which, during the upcoming training, participants will receive up-to-date feedback on how to plan their future programs.

Trainers:
The trainers who led the training were Valentina Nedeva and Ivayla Gergova - AVA (MVJ Dance Studio), who underwent specialized training in Italy in June 2018, led by the famous British choreographer and professional dance competitor and trainer Carolyn Smith, who is currently a judge in the popular Italian show "Ballando con le stelle" (Dancing Stars). Carolyn Smith herself suffered from this insidious disease and during her recovery she discovered how to adapt her dances to her current physical abilities and as a result, created a dance protocol that has so far helped for the recovery of over 2,000 women in Italy. Full info on Carolyn Smith: https://www.carolynsmithdanceacademy.com/. The participants also received practical information to consider when conducting the sessions by Ivelina Dimitrova, a graduated kinesiologist who also underwent specific training in Italy in June 2018 and performed basic measurements of the general physical and mental state of the selected participants. The measurement data will be analysed to validate the European Dance Therapy Protocol.

Project is co-funded by Erasmus+ Programme of the European Commission.