Sport against Bullying
BSDA is partner in Sport against Bullying project
12.10.2018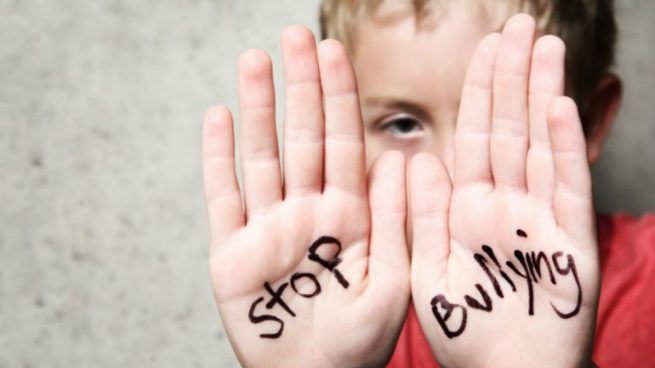 Sport is a symbol of cultural diversity, richness of our societies, also efficient mean to convey values of solidarity, diversity, inclusiveness and cultural awareness. It reflects on different values, create a bridge between different social groups. Physical education, activity and sport can bring a variety of individual and societal benefits, such as health, social and economic development, youth empowerment, reconciliation and peace.
This project directly support horizontal priorities of Erasmus+ programme - enhancing the access, participation and learning performance of disadvantaged learners, reducing disparities in learning outcomes (erasmus+ guide-p.106).

According to the Final Report of the Thematic Working Group on ESL on November 2013, some intervention measures are student focused and build on the early detection of support needed for learning and motivation.

Pupils with learning difficulties/disabilities or those who face personal, social or emotional challenges often have too little contact with education staff or other adults to support them. They need easy access to teachers and other professionals supporting their educational and personal development, guidance and mentoring together with cultural and extracurricular activities to broaden their learning opportunities.

One of the intervention measure is extracurricular and out-of-school activities to enrich the learning offer. Many young people at risk of ESL lack a sense of identity or connection with the school. Extra-curricular activities provide opportunities for young people to develop such a sense of belonging.

This project also directly supports specific School education priorities - tackle ESL and disadvantage to offer quality education, enabling success for all students, from the lowest to the highest end of the academic spectrum, including children with a migrant background who might face specific (e.g.linguistic) challenges; strengthening collaboration among all actors within schools, as well as with families and other external stakeholders; improving transition between different stages of education; supporting networking by schools which promote collaborative and holistic approaches to teaching and learning; improving evaluation and quality assurance (Erasmus+ guide/p.123).

According to the Eurostat data extracted in May 2017, between 2011-2016, considering the population aged 18-24, an average of 10.7 % of young people in EU were early leavers from education and training. In other words, they'd completed at most a lower secondary education and weren't in further education or training during the four weeks preceding the survey.
The overall share of early leavers from education and training fell in EU by 2.7 percentage points between 2011-2016.

Among EU Member States, one of the largest reductions between 2011-2016 in the proportion of early leavers was in Portugal, each reporting a fall; this was also the case for Turkey among the non-member countries. There was an increase between 2011-2016 in the proportion of early leavers in the Member States. One of the biggest increases was recorded for Bulgaria, with increases of less than in Slovenia.

For the target to be achieved, the share of early leavers from education and training should be below the target value but none of the partner countries except Slovenia could be able to reach the desired values. Therefore, Slovenia will be a role-model for our project about ESL.
It is also important to have in consideration that reducing the average European rate of ESL to less than 10% by 2020 is one of the education headline targets of the Europe 2020 Strategy.

In this project we'll use sport as a unifying tool for these young people who are at the risk of ESL by involving them in sport groups that will be established in partner organizations. As teachers, we want a school where the differences are welcomed, where every student feels themselves is secure, take part in all the planned activities and where their points of view are taken into great account.

With the project activities, we aim at converting schools into a fascinating place where young people want eagerly to take part in social groups and sportive activities, give some hope to the students, use sport as an educational and social inclusion tool, support young people in their life challenges, give them a little joy of life opportunity to mix with each other.
While one of our main priority is to reduce bullying at schools, the other priorities are taking precaution implementations against dropping out of schools and decreasing high levels of absenteeism. Knowing that the topic is working in other countries, in different ways where we can find similar problems or different ones, give to the students different perspectives about the topics and broadens its horizons.

Project is co-funded by Erasmus+ Programme, Key Action 2 - Cooperation for Innovation and the Exchange of Good Practices.