SMS: Strong Mind for Success
#SMS podcast Mind in the Game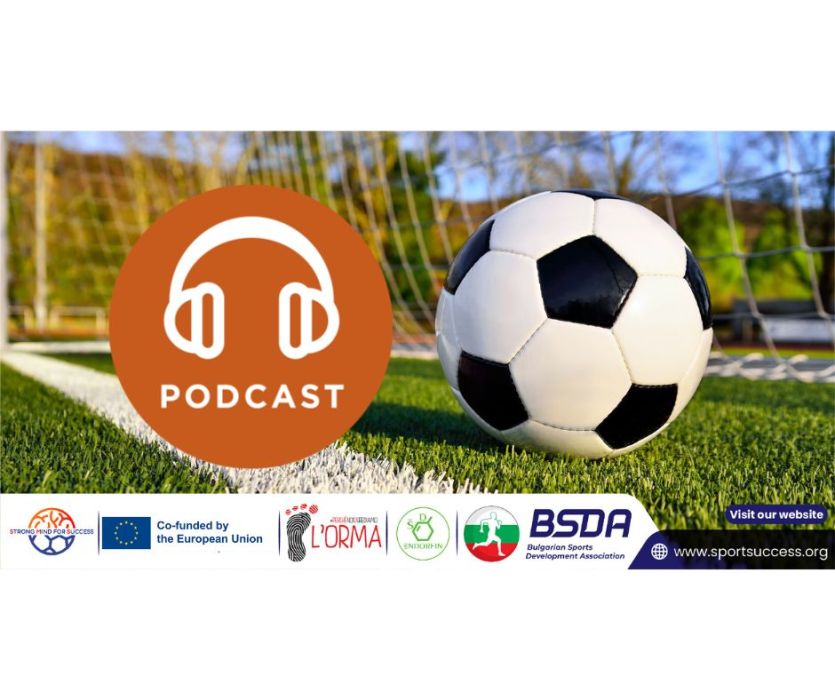 02.08.2023
Explore "Mind in the Game: Nurturing Mental Well-being in Football" Podcast

Greetings, football enthusiasts! Are you ready to take your game to the next level? Look no further than the "Mind in the Game" podcast, a thought-provoking series crafted by the "Strong Mind for Success" initiative, co-funded by Erasmus Plus.

We invite you to embark on an exciting journey of mental health exploration tailored especially for young athletes like you.

Why This Podcast is a Game-Changer for Young Football Players: As young athletes, you know that football is more than just a sport; it's a passion that fuels your dreams and aspirations. The "Mind in the Game" podcast is here to show you how essential mental health is for your success both on and off the field. Discover how focusing on your well-being can significantly impact your performance and enhance your overall football experience.

Unveiling the World of Mental Health in Football: The "Mind in the Game" podcast opens up a world of knowledge and understanding about mental health challenges that young football players often face. You will connect with inspiring stories how to confront mental health struggles and emerge stronger than ever. Tools of resilience will empower you to face life's hurdles with confidence.

Beyond just discussing mental health, our podcast offers a treasure trove of practical tips and techniques. Learn how to build mental resilience, cultivate a positive mindset, and effectively manage performance anxiety during intense matches. These valuable insights will equip you with the mental fortitude needed to overcome any obstacles in your football journey.

Unlock Your Full Potential: We firmly believe that nurturing your mental well-being is the key to unlocking your full potential as a football player. By dedicating time to your mental health, you can elevate your overall performance, achieve outstanding results, and truly relish the sport you love.

Are you ready to transform your game and embrace mental well-being as a crucial aspect of your football journey? Tune in to "Mind in the Game: Nurturing Mental Well-being in Football" and immerse yourself in a world of knowledge, inspiration, and empowerment. Together, we will foster a strong, resilient mindset that will elevate your football experience to new heights. So, grab your headphones, press play, and let the game of mental fortitude begin!